Enthousiast geworden over het bikepacken, maar heb je nog meer vragen over je aanstaande bikepacking trip, lees dan snel verder!
Of start meteen met plannen van je fietsavontuur via onderstaande button.
Are you excited to start your bikepacking tour, but in doubt about what it is all about? Please continue reading! Or start planning your adventure and click the button below.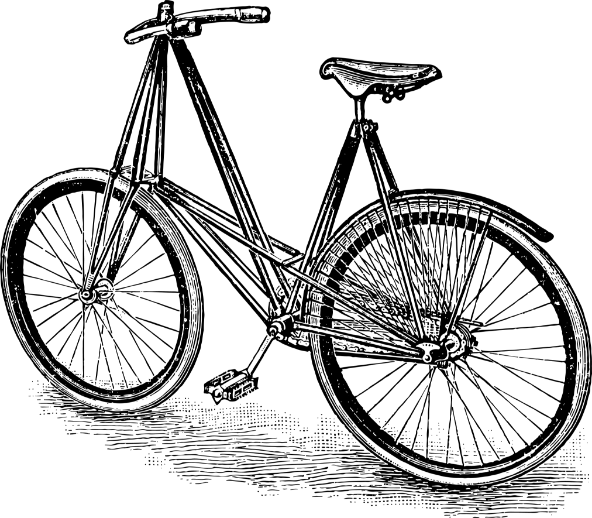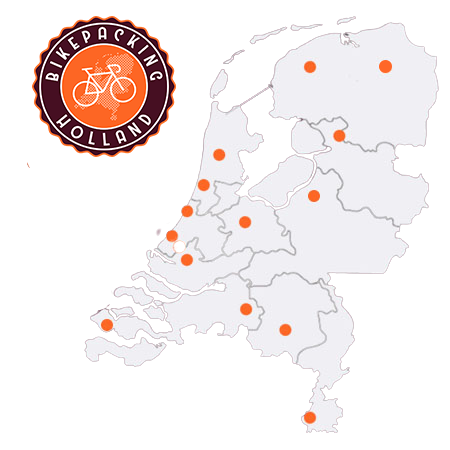 De 15 hostels liggen verspreid door het hele land. Hierdoor is er bijna altijd wel een hostel op je route te vinden. Afwijken van de route kan natuurlijk ook. Via PLAN JE REIS op deze website kun je de hostels van je voorkeur selecteren. Jij bepaalt zelf je route en de reisdata, dit alles hoeft dus zeker niet aaneengeschakeld plaats te vinden.
The 15 hostels are spread all over the country, so there is always a hostel upon your path. Of course its up to you to make a detour. Select your desired hostels via PLAN YOUR TRIP and select the dates of your choice (consecutive dates are not necessary).
Boeken is eenvoudig. Geef via PLAN JE REIS de hostels van je voorkeur aan. Dit is geheel vrijblijvend en nog geen officiële boeking. Wij komen uiterlijk binnen 48 uur bij je terug met beschikbaarheid en prijs.

Please let us know the hostels of your choice by clicking PLAN YOUR TRIP. This is no official booking method, but just a non-commital way to help you design your own bikepacking tour. We will get back to you within 48 hours for availability and price.
Op alle locaties is ontbijt beschikbaar. Soms inclusief in de prijs, soms tegen betaling. De ene keer in buffetvorm, de andere keer à la carte. Het is belangrijk is dat jij de dag kunt beginnen met gevulde maag, fit en energiek weer kan beginnen. Daar zorgen wij voor!
Breakfast is available at all hostels. Some hostels offer buffet style, others a la carte. The most important thing is that you kick-start your day with a full belly and that's what's been taking care of.
Je kunt al een Bikepack-trip door Nederland maken vanaf EUR 24,50 per persoon per nacht. Dit zijn minimum prijzen. Via PLAN JE REIS kun je de hostels van je voorkeur op geven. Hierna ontvang je uiterlijk binnen 48 uur een gedetailleerde prijsopgave.
A bikepack trip around the Netherlands starts at a price from EUR 24,50 p.p.p.n. Please indicate the hostels of your preference by selecting PLAN YOUR TRIP. You will receive a detailed quotation within 48 hours.

We adviseren je altijd om een kleine reparatieset mee te nemen voor noodgevallen. Mocht je er zelf niet uitkomen, neem dan contact op met het dichtstbijzijnde hostel op je route. Alle hostels hebben een lijst met fietscafe's en fietsenwinkels in de omgeving. Deze kunnen je verder helpen.
We advise you to bring a small repair kit in case of emergencies. If you are unable repair your bycycle yourself, please contact the nearest hostel on your route. All hostels have a list of bicycle cafe's and bike shops, that are happy to help out.
Alle hostels bieden de mogelijkheid om je fiets veilig te kunnen stallen en hebben een fietspomp en (klein) reparatiemateriaal ter beschikking. Ook vind je in ieder hostel een wasmachine en een droger.

All hostels offer safe storage for your bike, a bike pump and basic repair materials. Each hostel also provides for laundry facilities.
Heb je geen fiets of kom je vanuit het buitenland en overweeg je een fietsvakantie in Nederland, dan verwijzen we je graag door naar deze site.

if you are unable to bring your own bike, for example because you're travelling from abroad, you can still go on a bikepacking trip through the Netherlands. We would like to refer to this site for bike rental in Holland

Reis je met kinderen of ben je een recreatieve fietser en vind je de afstanden tussen de hostels moeilijk te overbruggen? Dan is het goed om te weten dat in Nederland de fiets ook is toegestaan in de trein. Lees er hier meer over.
Are you travelling with children or do you just want to take it easy, don't worry! In the Netherlands you can also take your bicycle inside trains. Read all about it here.

Heb of ken je een leuk hostel/ B&B op de route en wil je die graag voordragen om aan te sluiten bij Bikepacking Holland? Stuur ons dan een bericht.
Do you know a hostel/ B&B on the route and would you like to nominate it to join Bikepacking Holland? Please send us a message and let us know at once!