BEST CHOICE FOR BIKEPACKERS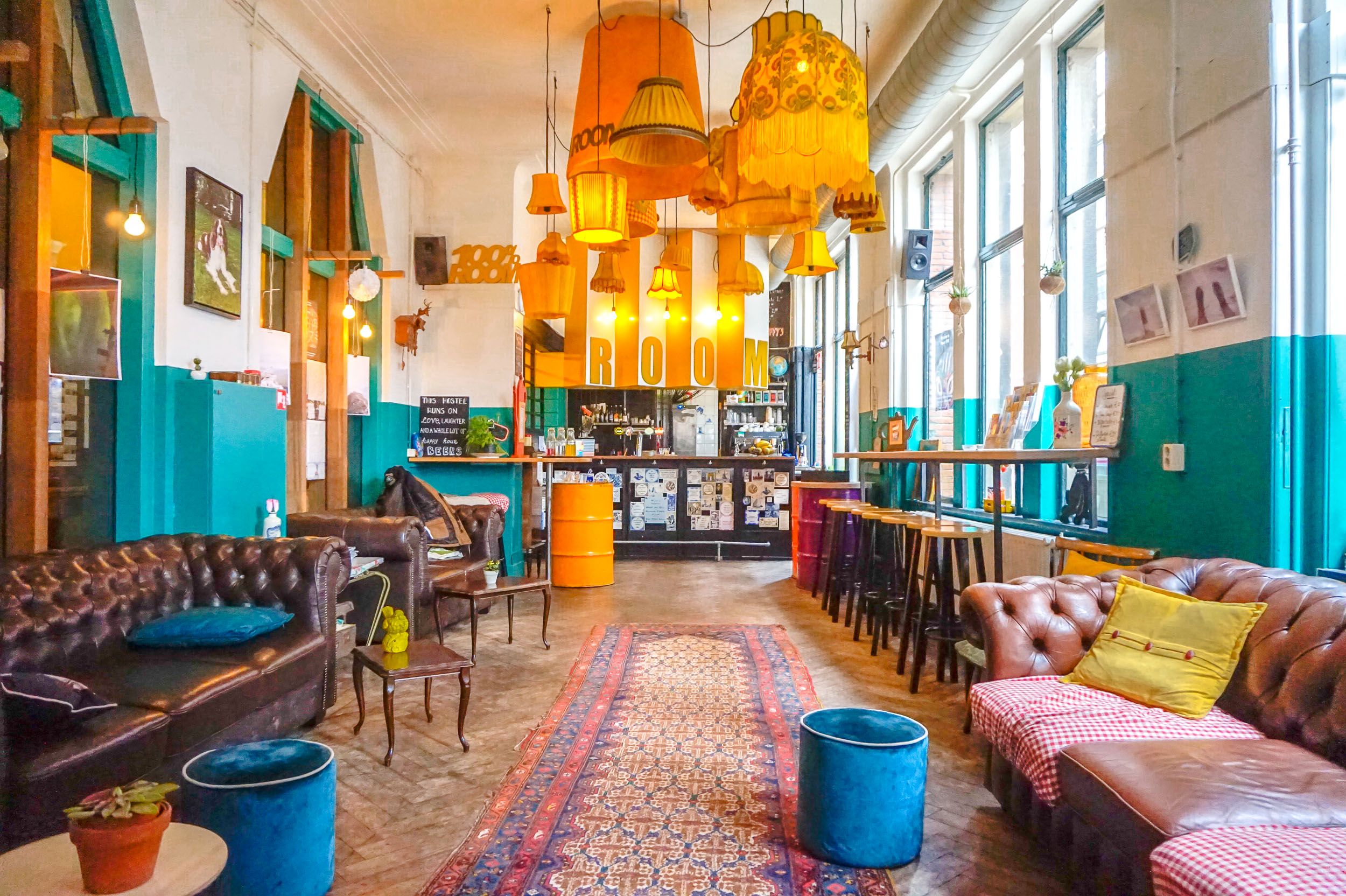 An international atmosphere and a home-away-from-home-feeling, this is hostel ROOM Rotterdam! Located right in the middle of the monumental 'Scheepvaartkwartier' in the city centre of Rotterdam! ROOM offers private rooms and family rooms. Relax at night in their cosy foyer with a locally crafted beer and a pizza and enjoy a heartiful breakfast in the morning from the Boulangerie next door!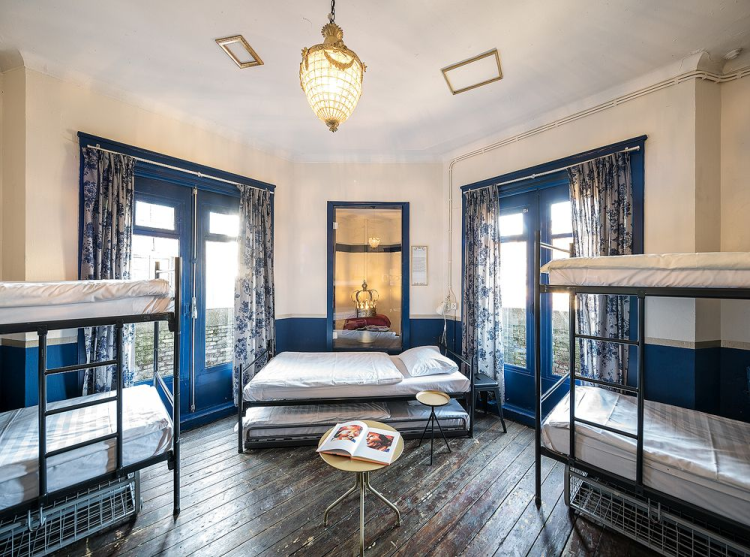 Family rooms with or without bathroom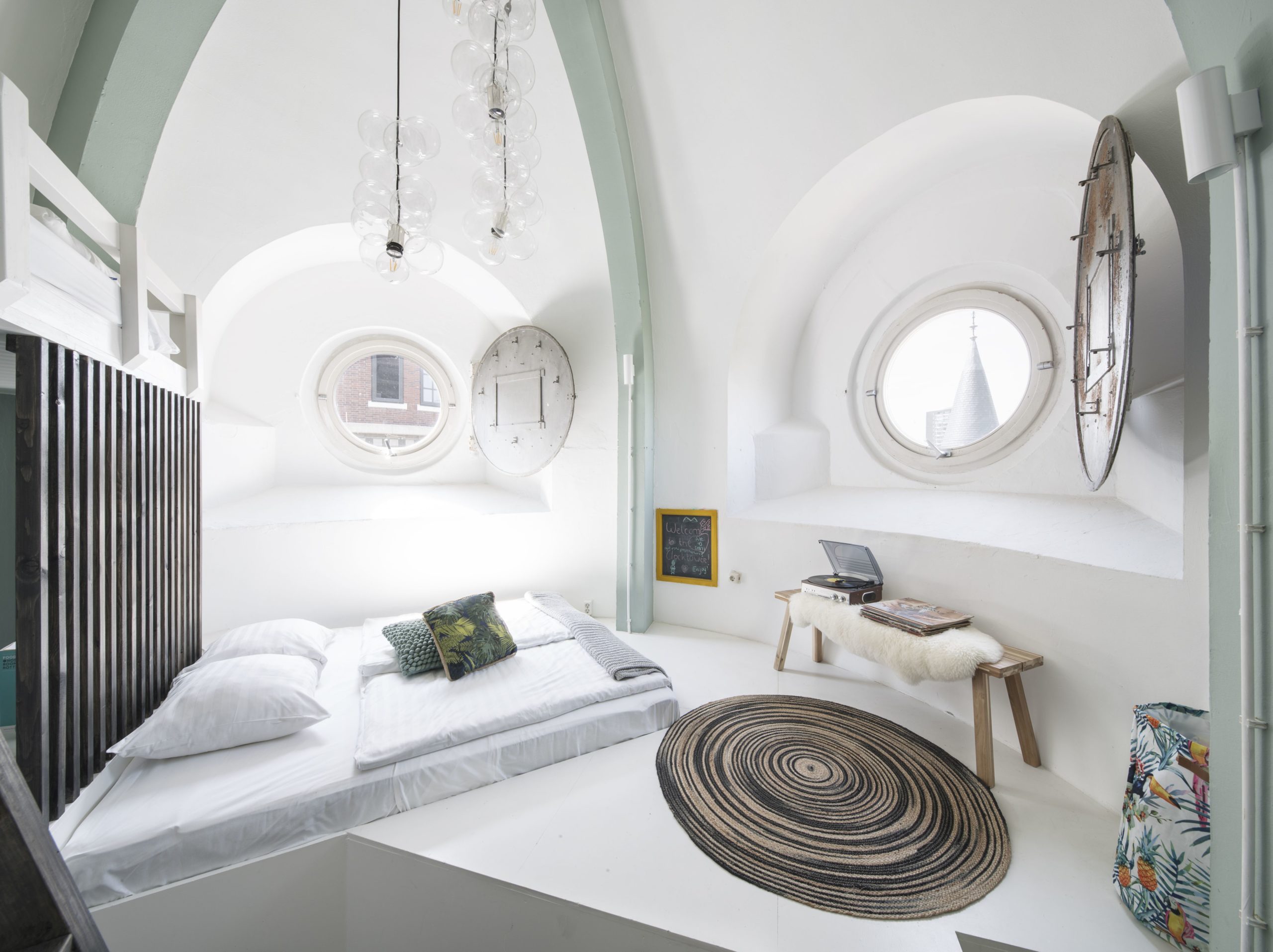 Private studio ensuite with terrace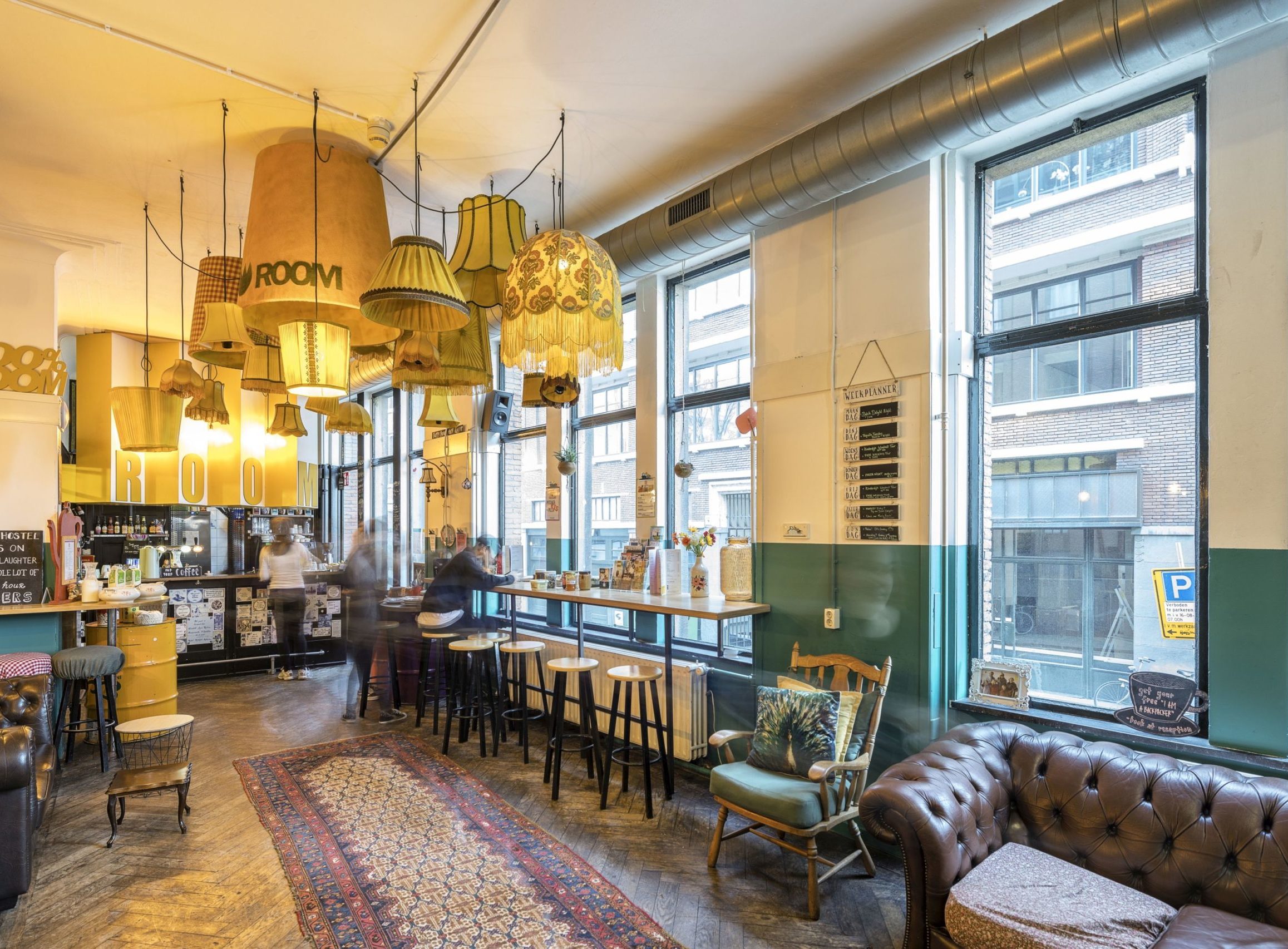 Cozy lounge with bar for food & drinks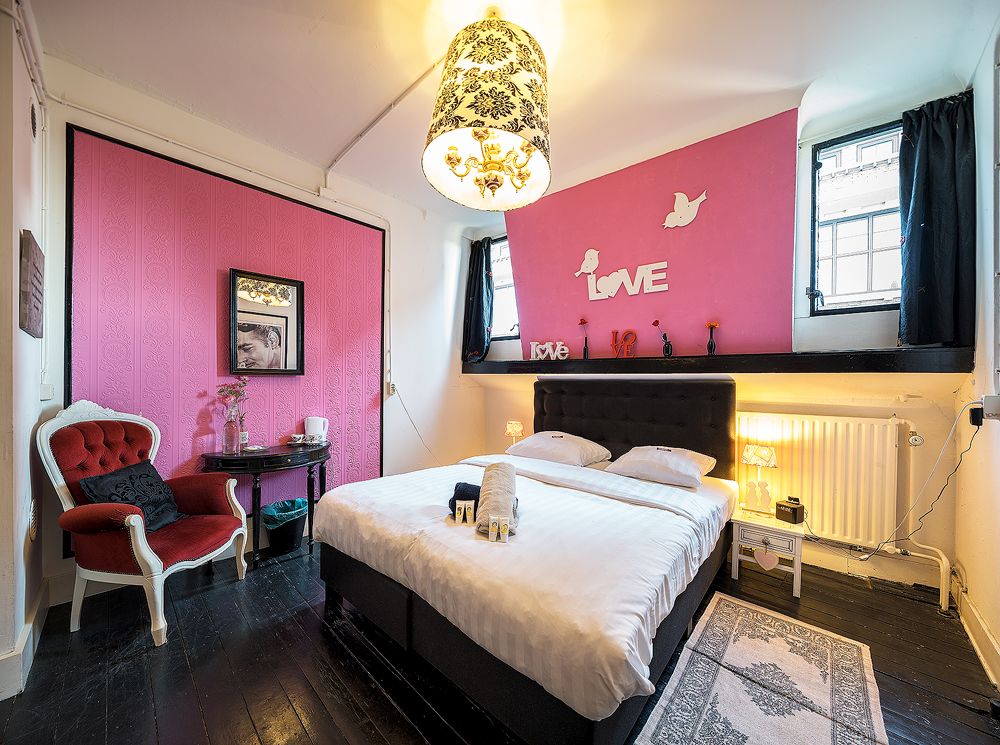 This former bank building offers luxurious private rooms as well as rooms with shared facilities. Roots is ideally located; just a stone's throw from the central train station and close to many of Tilburg hotspots. There's a cozy 'basement' bar, a pleasant living room and a spacious terrace. Breakfast is included for the 'bikepacker' and can be upgraded to an extra extensive breakfast. There are also several options for lunch and dinner. Hostel Roots is the ideal place to recharge your batteries and get on the road again with a well-filled stomach and inflated tyres!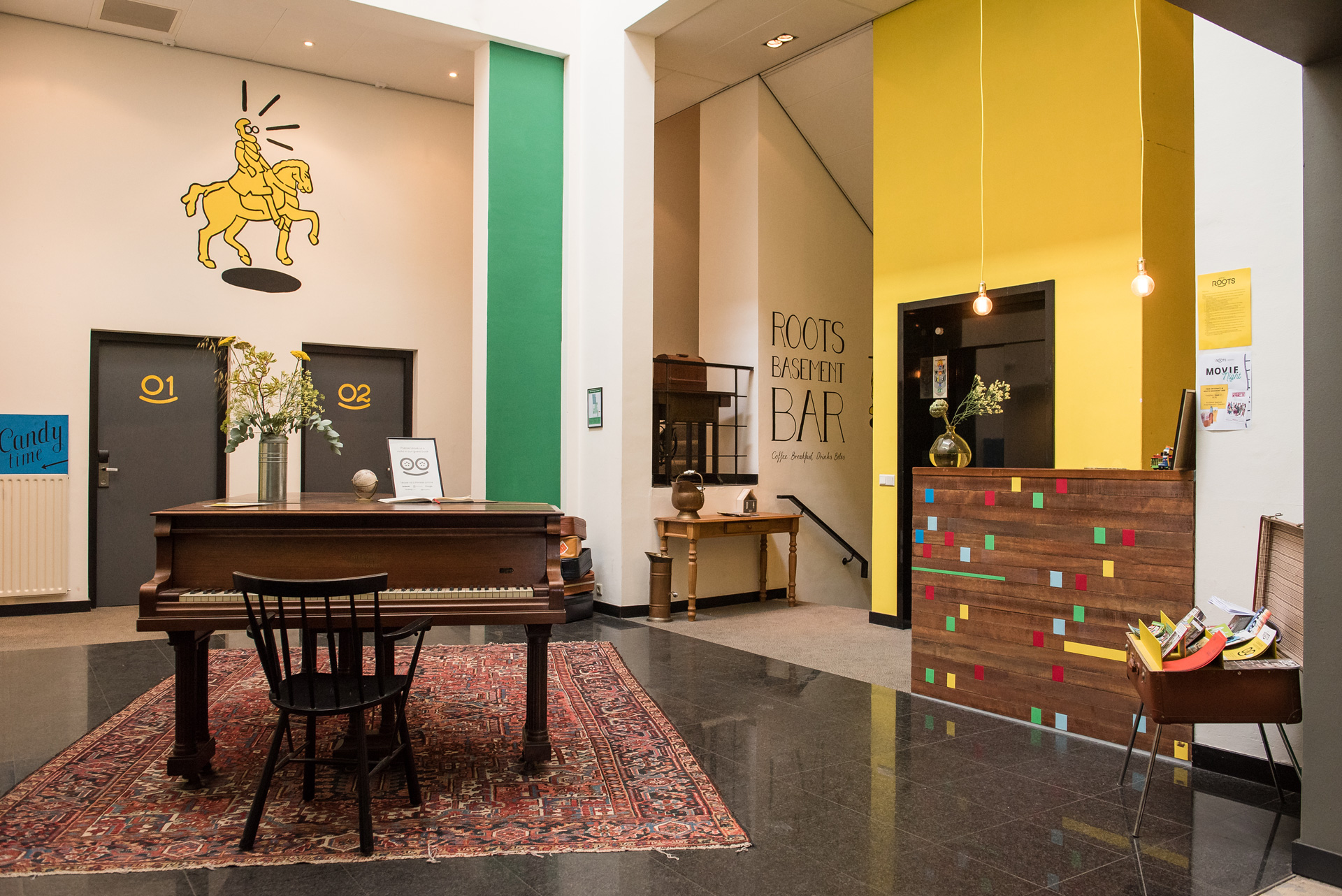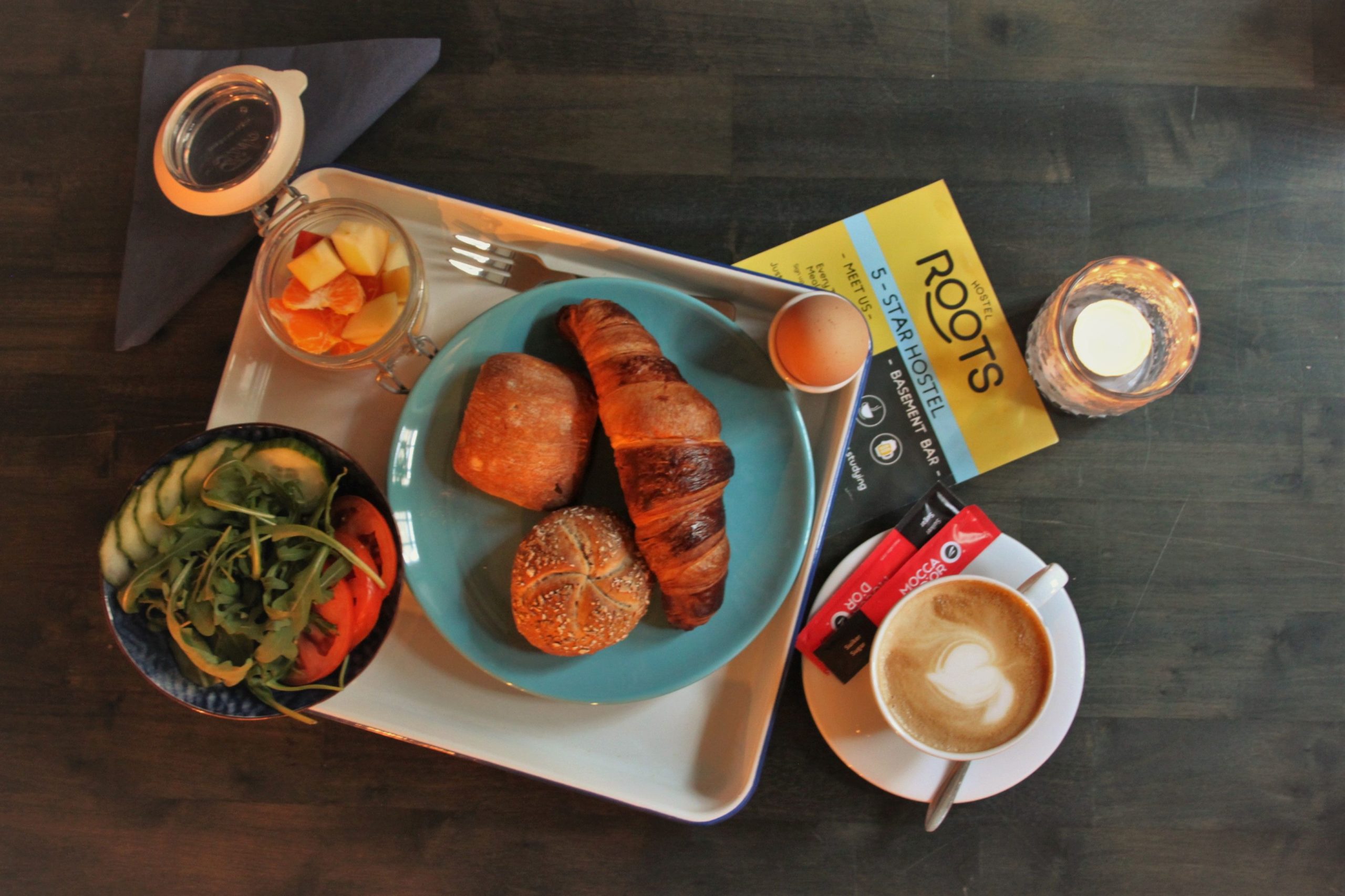 Luxury breakfast @ hostel ROOTS

Superior family room ensuite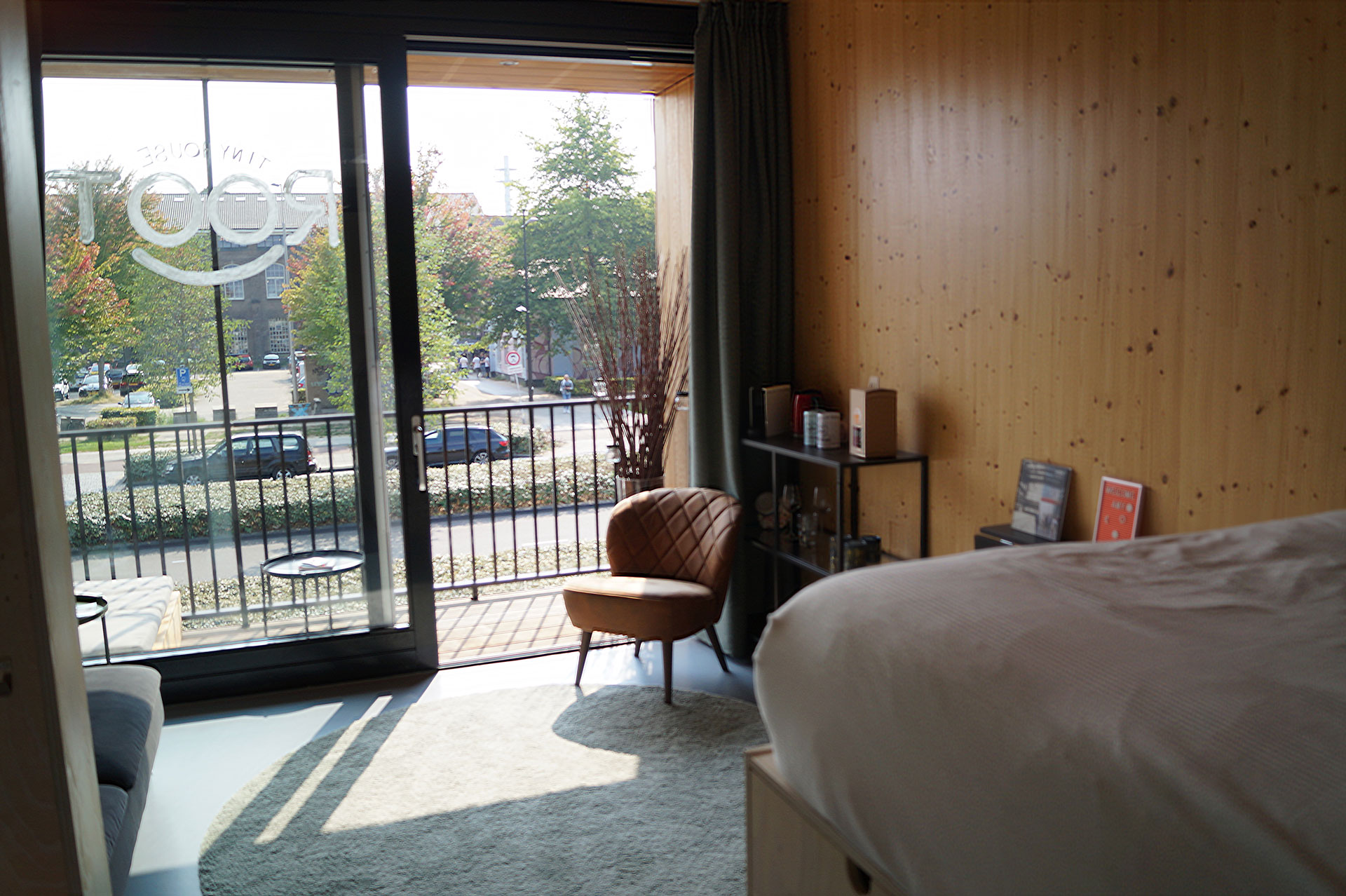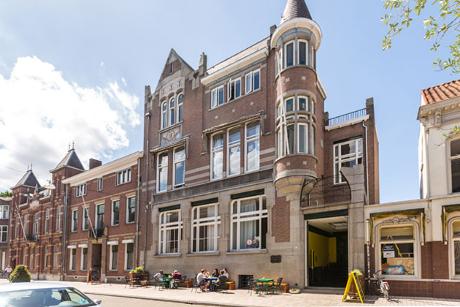 Charming monumental building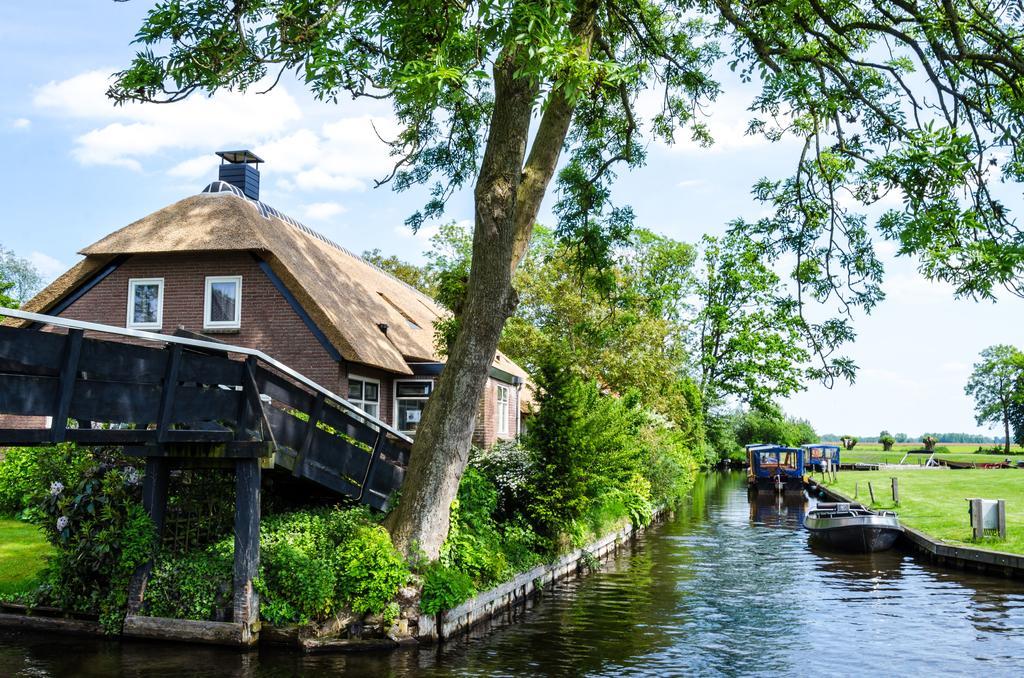 HOSTEL THE BLACK SHEEP GIETHOORN
The Black Sheep hostel truly is a wonderful place! And a place for everyone, because the Black Sheep hostel in Giethoorn welcomes travellers of all ages and all walks of life. Whether you are on a cycling trip with your family or just the two of you, the Black Sheep is the accommodation to socialize and relax in. We welcome you in this beautifully situated farmstead and bet it will soon be your favorite spot!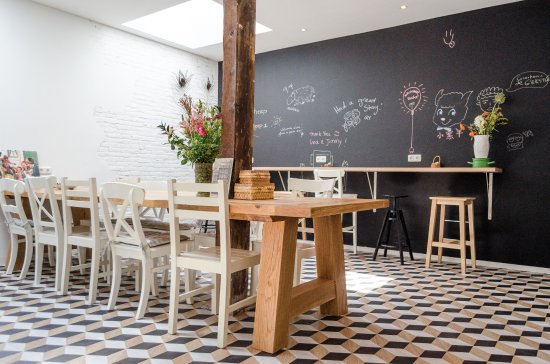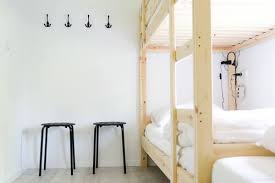 Cozy and comfortable rooms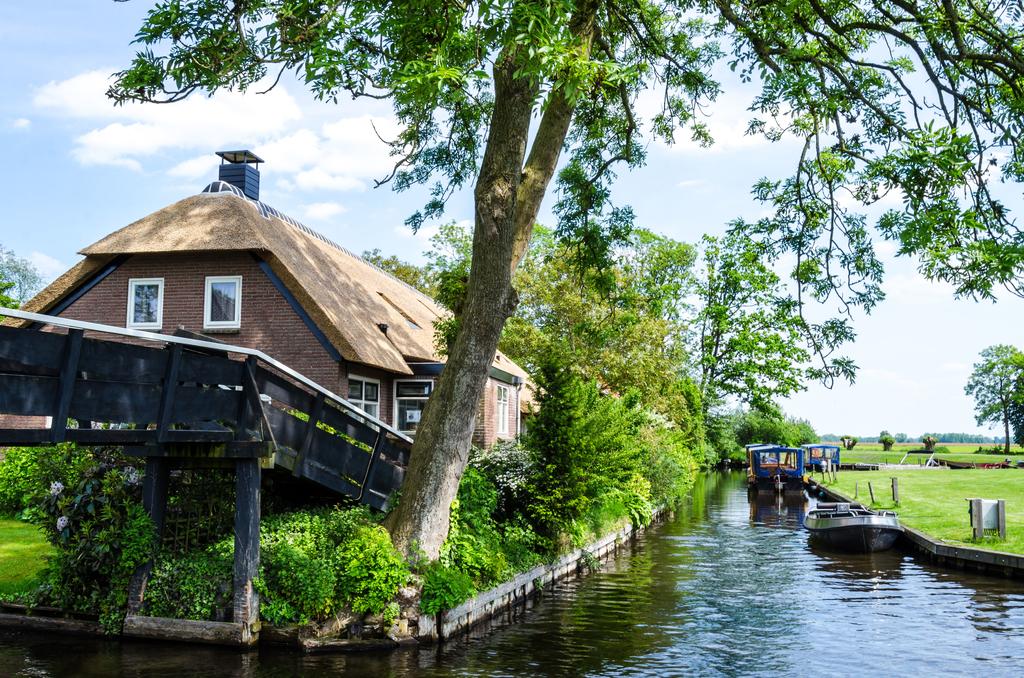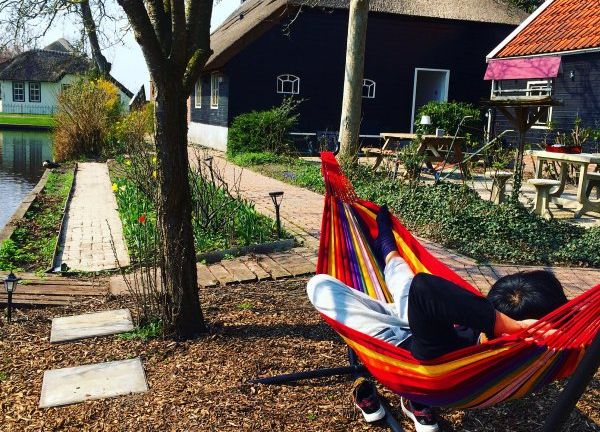 Relaxing garden & hammocks!

Sleep like a king in the Kings Inn hostel in Alkmaar. This hostel in the city center has dorms and private rooms. There are rooms for two, four, six or eight people and each room has its own bathroom facilities. You can start your day slowly and ease down with a breakfast in the hostel's in-house brasserie. This brasserie is naturally a perfect place for lunch and dinner as well. If you still have energy after a long day of cycling, make sure you rent a rent a hostel-facilitated pedal boat and experience Alkmaar in a whole different manner, moving across the Alkmaar canals!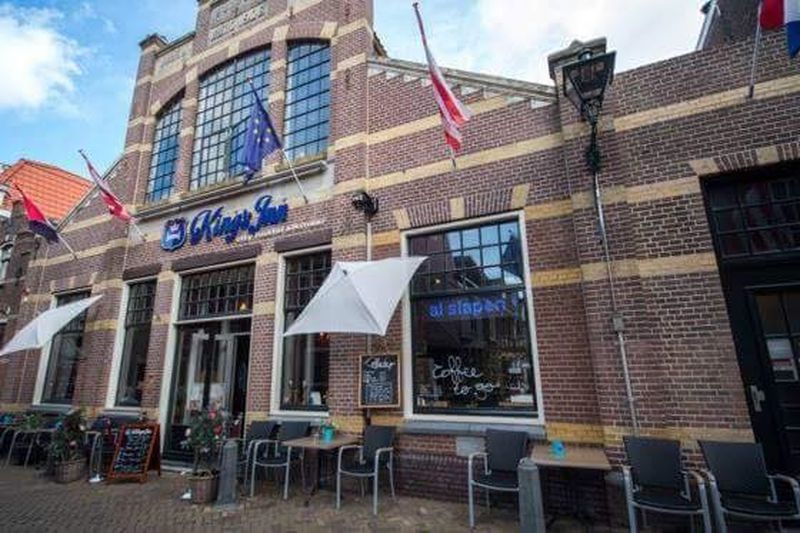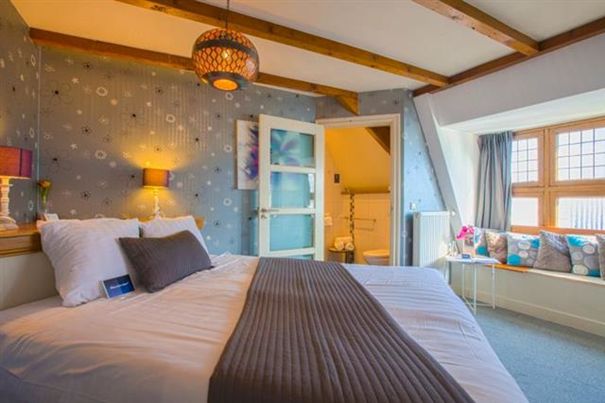 Deluxe hotelkamer Kings Inn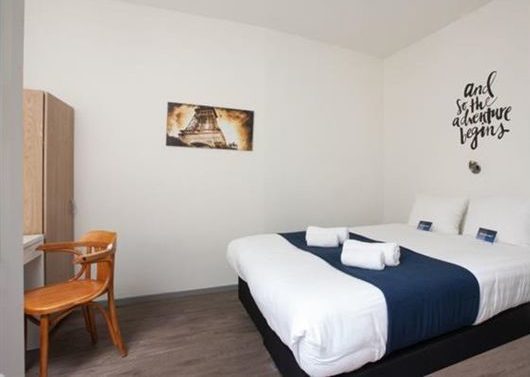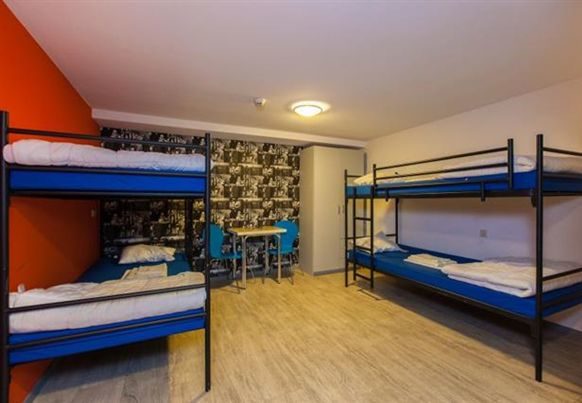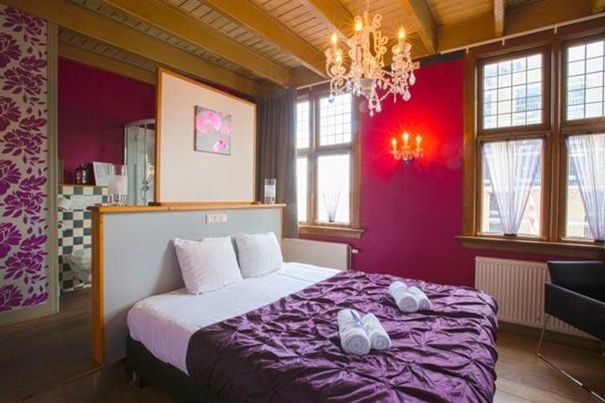 Deluxe hotel room Kings Inn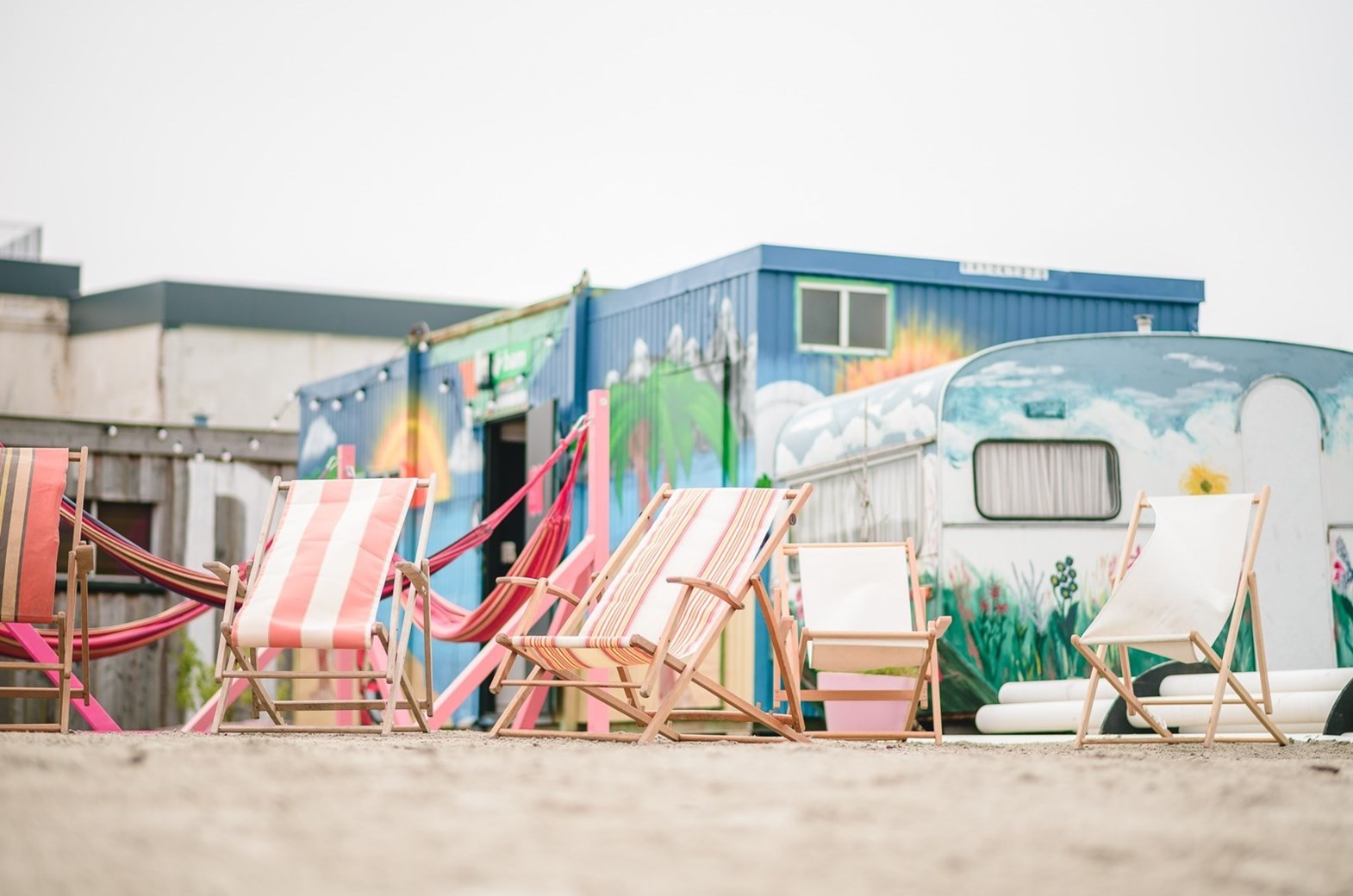 REBEL REBEL HOSTEL GRONINGEN
Just outside the city center of Groningen you will find Rebel Rebel Hostel. This hostel is located in a small oasis of a former sugar factory and it's the only container hostel in the north of our country. Rebel Rebel hostel is built completely sustainable, and therefore fits perfectly in your green and healthy cycling holiday. You can order delicious vegan meals from their menu as well as locally crafted beers. Make sure you kick-start your day by ordering our delicious and complete breakfast.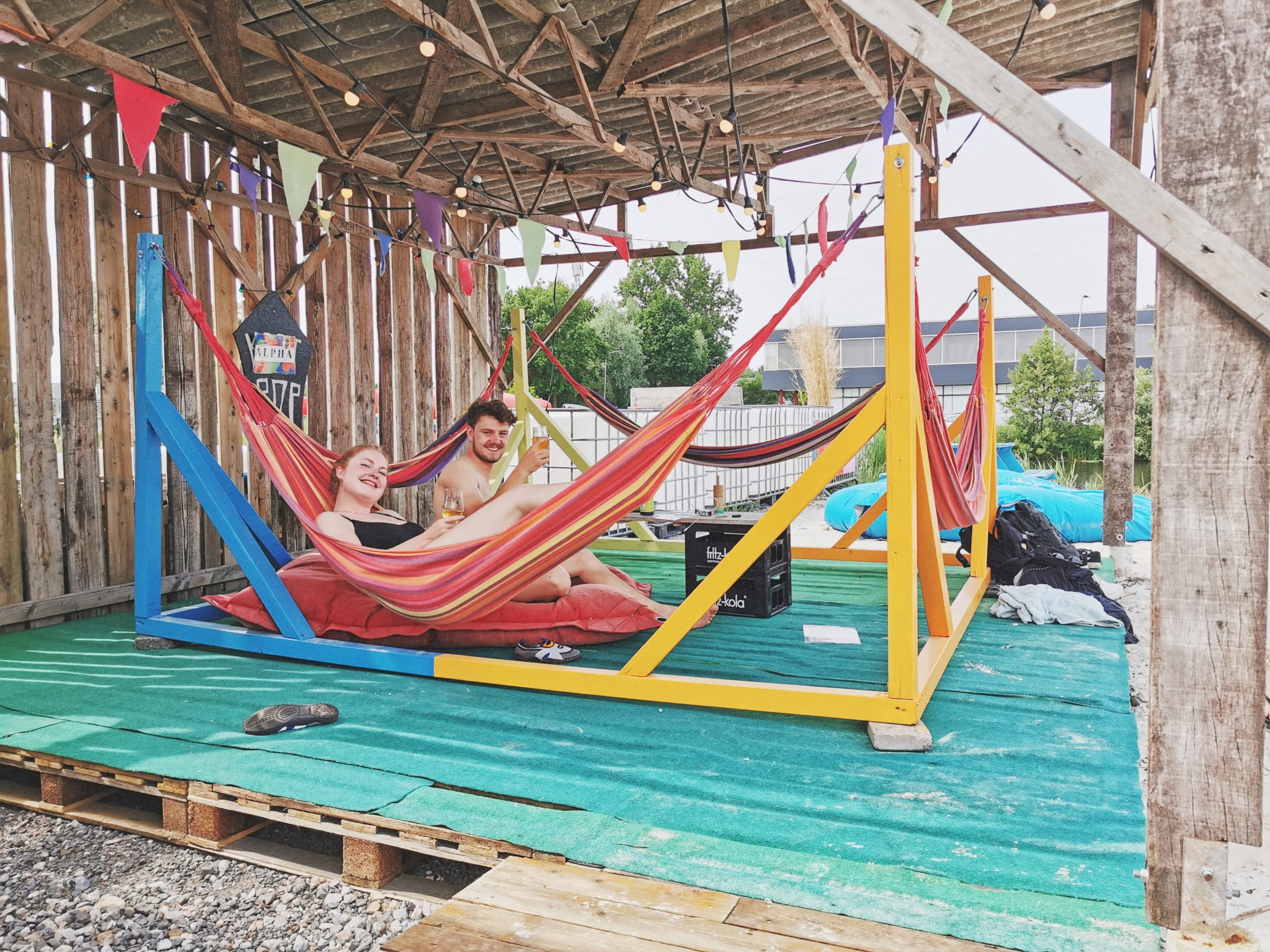 Beach Hammocks @ Rebel Rebel hostel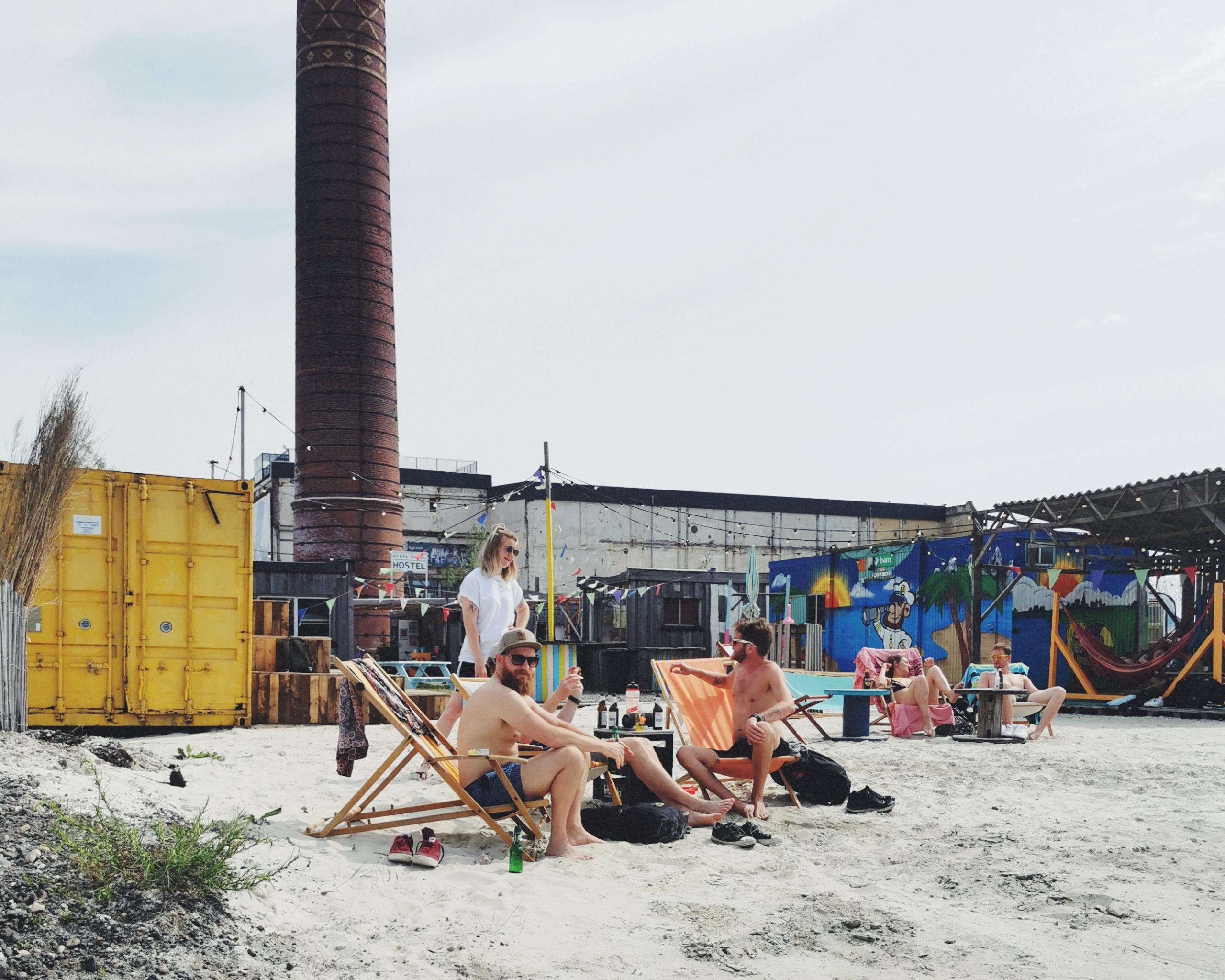 Beach chill @ Rebel Rebel hostel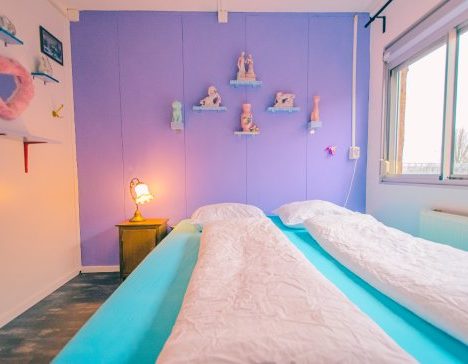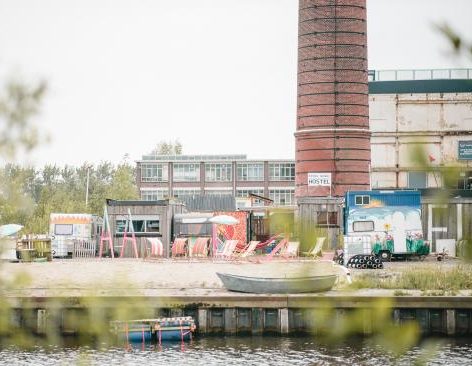 HARBA LORIFA VALKENSWAARD
Hostel Harba Lorifa is located in the woods of Valkenswaard. It is a great base for families and individual travellers to enjoy nature, tranquility and Brabant hospitality. Hostel Harba Lorifa has rooms with either 4-, 6- or 8 beds often with their own bathroom. Moreover, the hostel has cozy forest houses with a small kitchen and living and sleeping area. In the evening you can relax in the bar or play a game of Mini Golf in the hostel's Adventure Golf! How cool is that!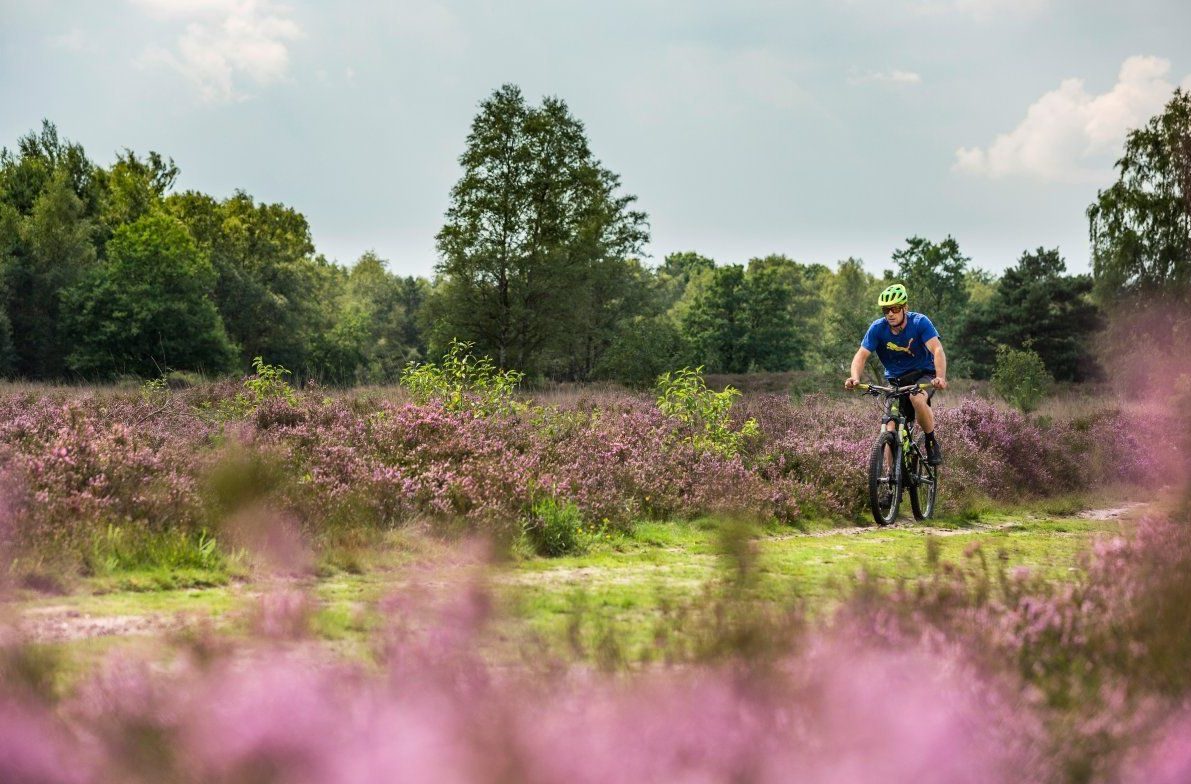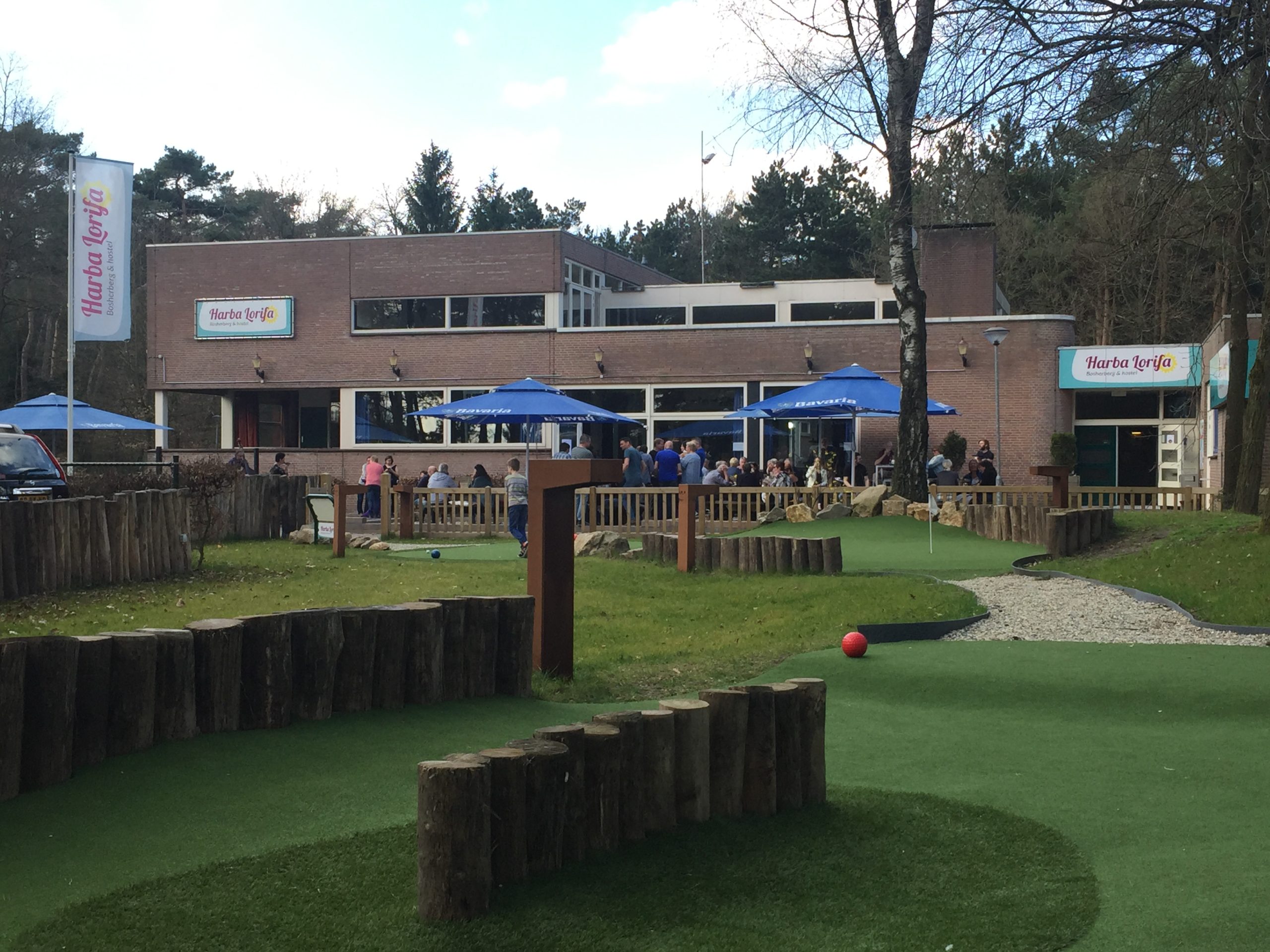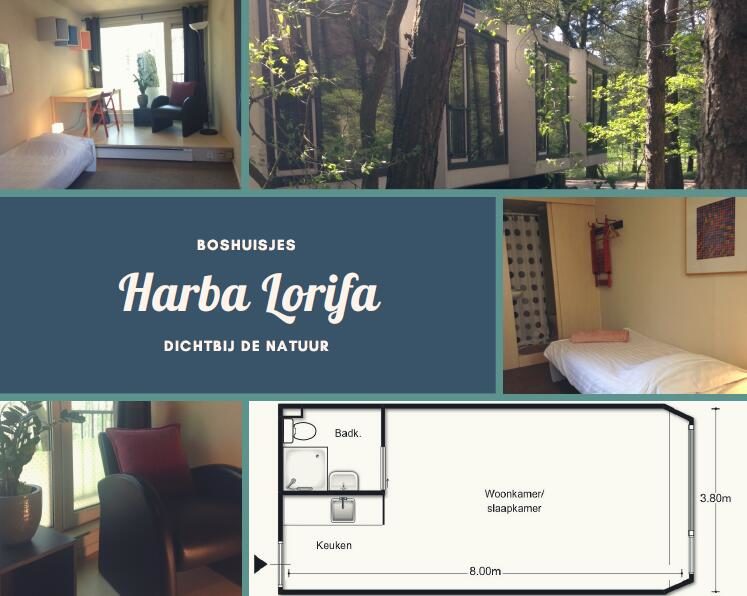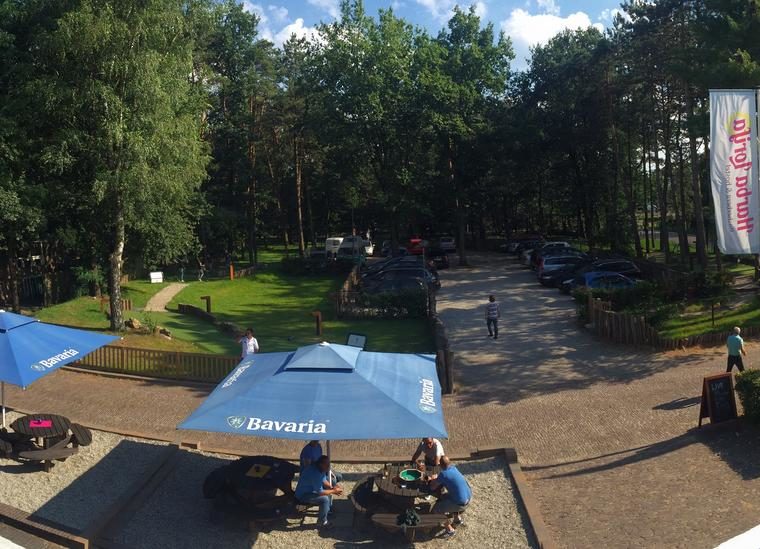 Beautiful green environment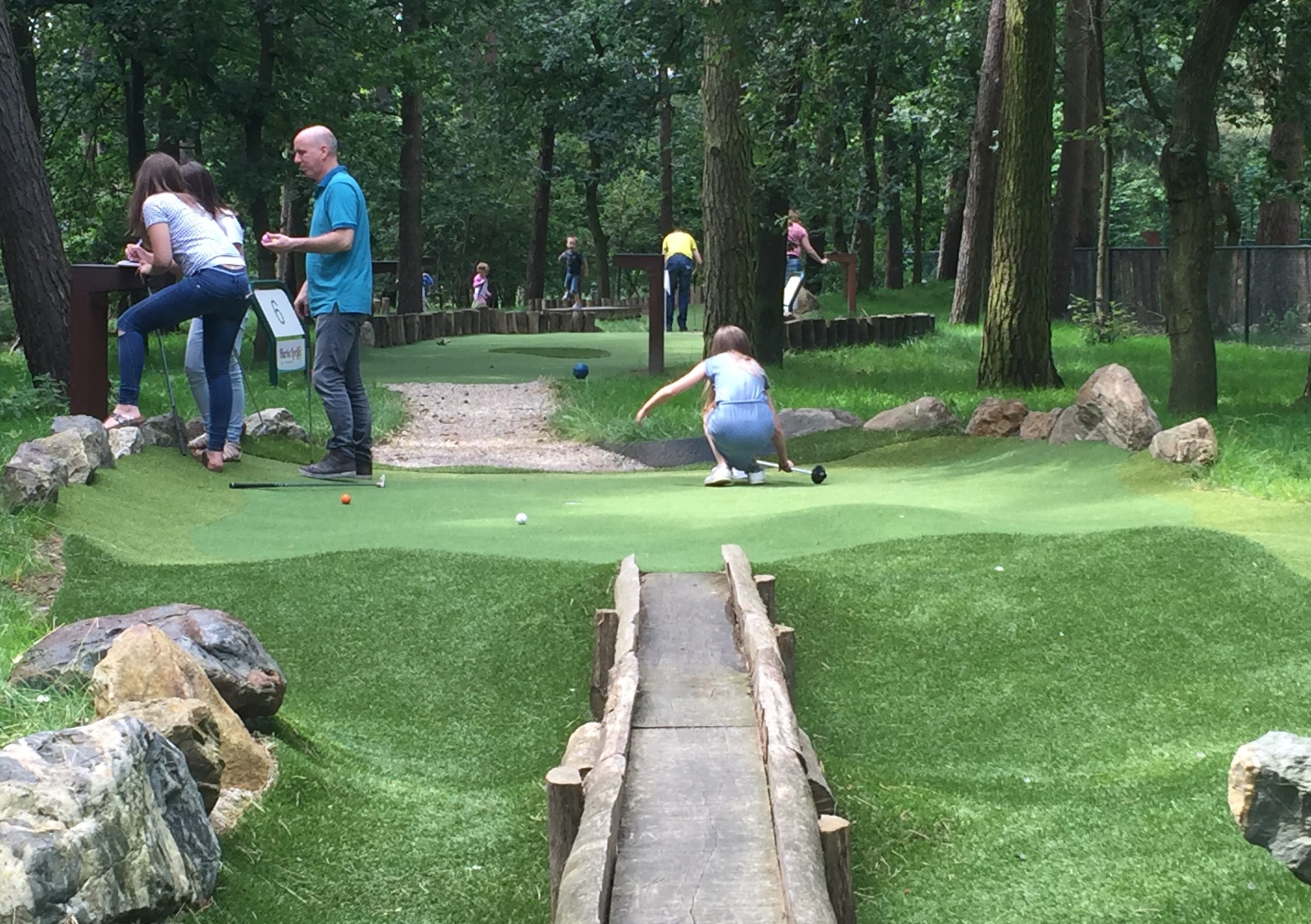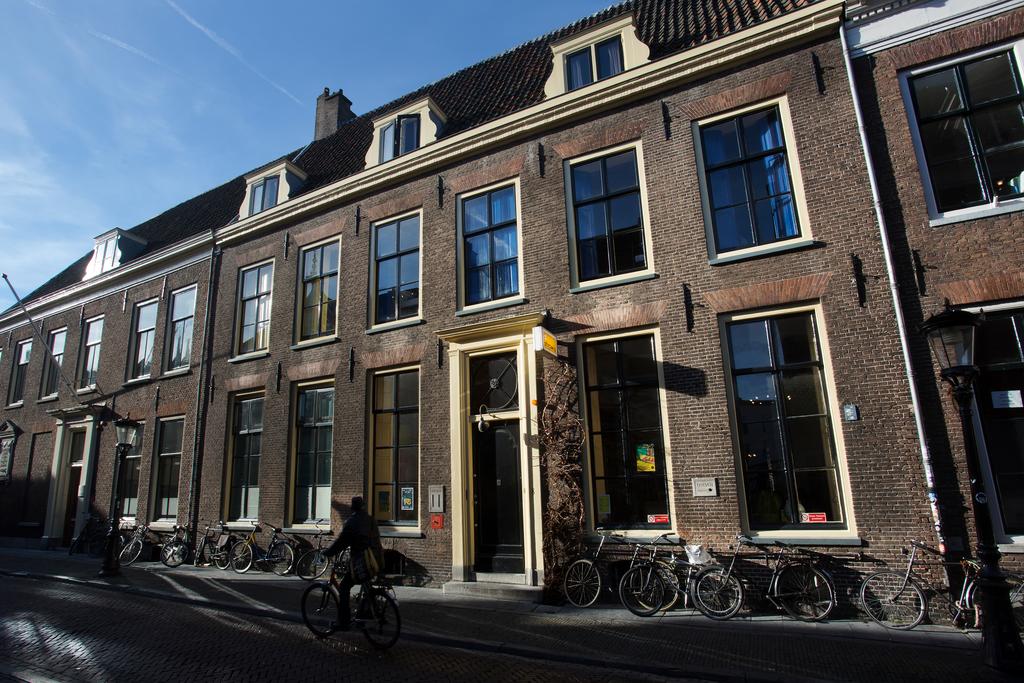 After a long day of cycling, hostel Strowis is your comfortable home base in the center of Utrecht. Strowis is located in a charming and authentic 17th century building and breaths atmosphere and cheerfulness. It has private and shared rooms and there is a guest kitchen where you can prepare a delicious meal yourself. In the garden you can relax and shape your plans for the next cycling day. Invest in your perfect day with a hearty hostel breakfast in the morning. You can also book a packed lunch on request.
FLYING PIG BEACH HOSTEL NOORDWIJK
Would you like to sleep next to the beach and be able to dip your feet in the water after a long day of cycling? Then book an overnight stay at the Flying Pig Beach Hostel in Noordwijk. The beach, beautiful dunes and forest are all within a walking distance and this hostel gives you the ultimate laid back vibes that accompany a beach vacation. The Flying Pig Beach Hostel has private rooms and dorms and a delicious continental breakfast will be waiting for you in the morning. If you still have energy after a long day of cycling, then make sure you borrow a surfboard for free from the hostel and catch some late afternoon waves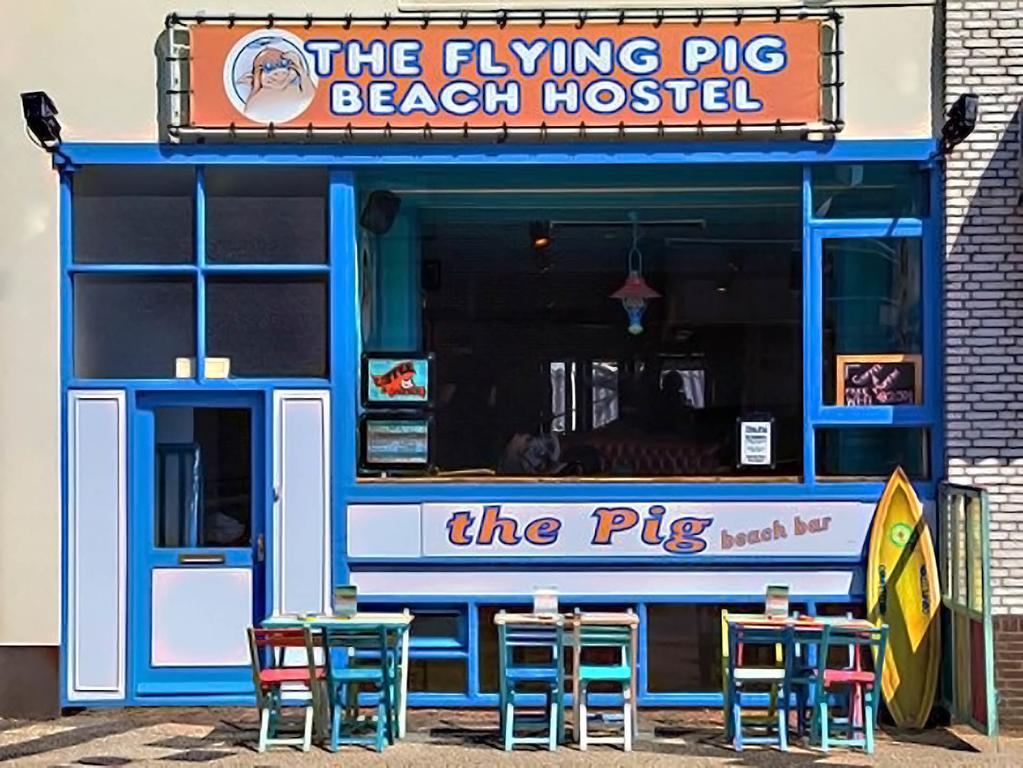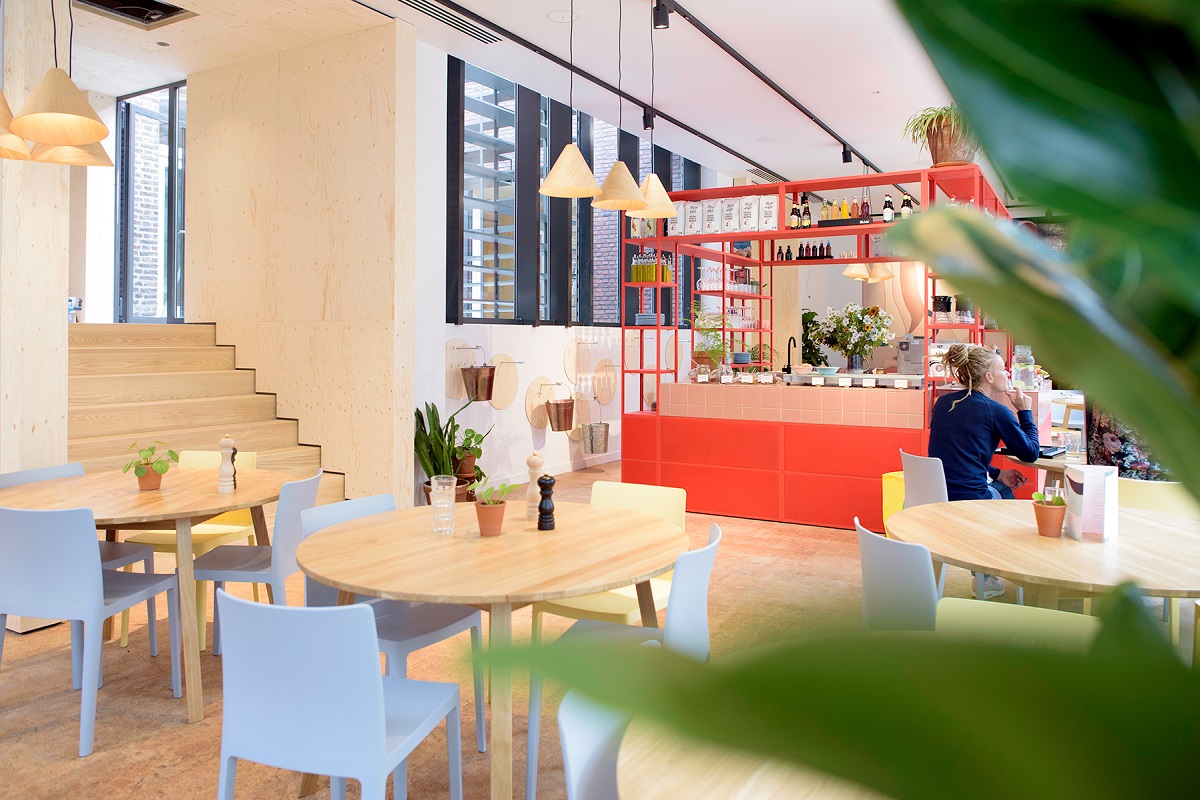 THE GREEN ELEPHANT HOSTEL MAASTRICHT
This brand new design hostel is located within walking distance of Maastricht Central Station. It's called the 'Green Elephant' for a reason. Everything in this hostel breaths green. Upon check in you get a healthy juice and this hostel even has a Spa & Wellness Area. Spend the night in your own Tiny Dream House or in a shared room or luxurious private room. Kick start the day with an extensive vegetarian or vegan breakfast buffet, rich and plentiful, just how you like it.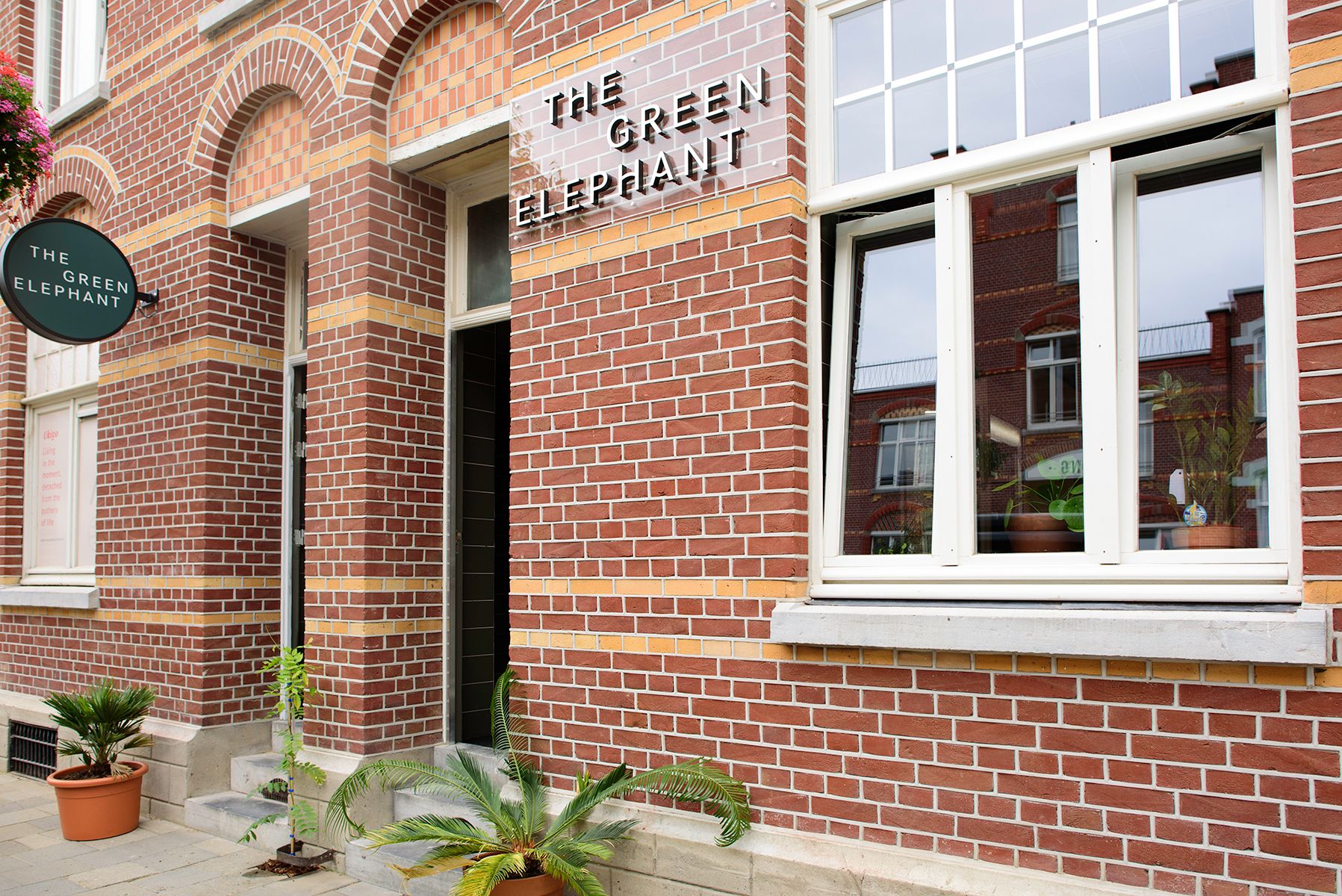 Charming building – great location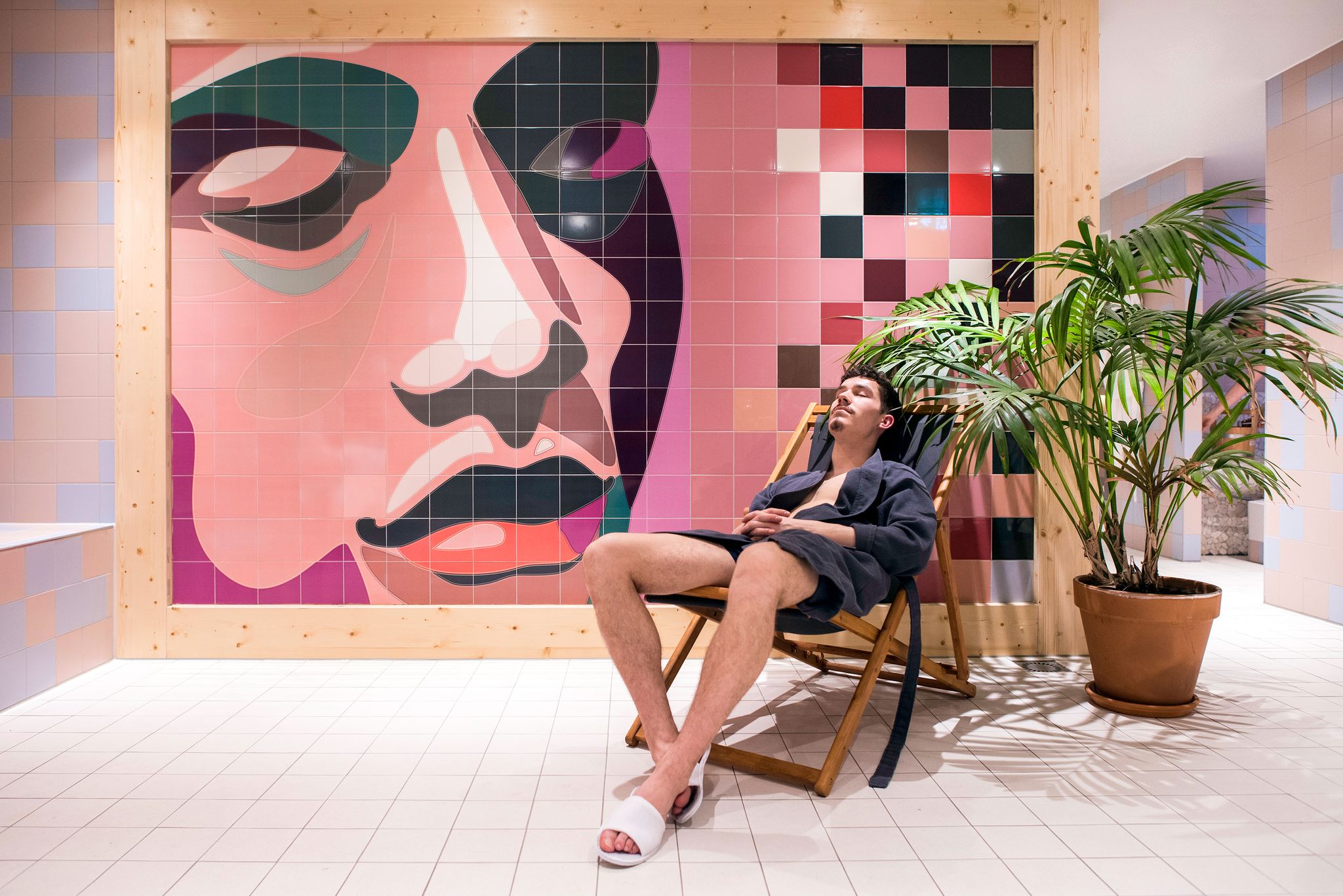 Relax & unwind in the hostel's Spa!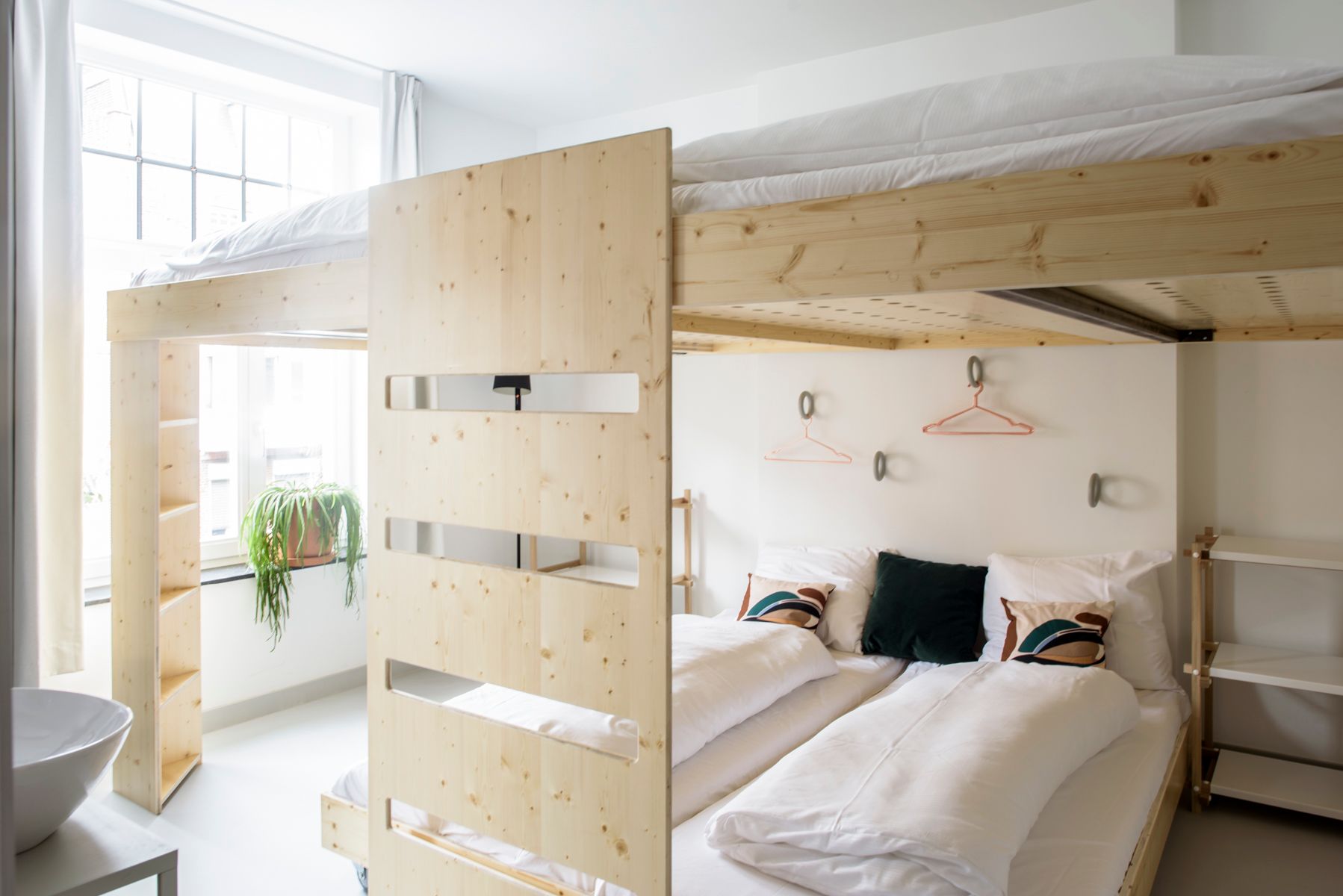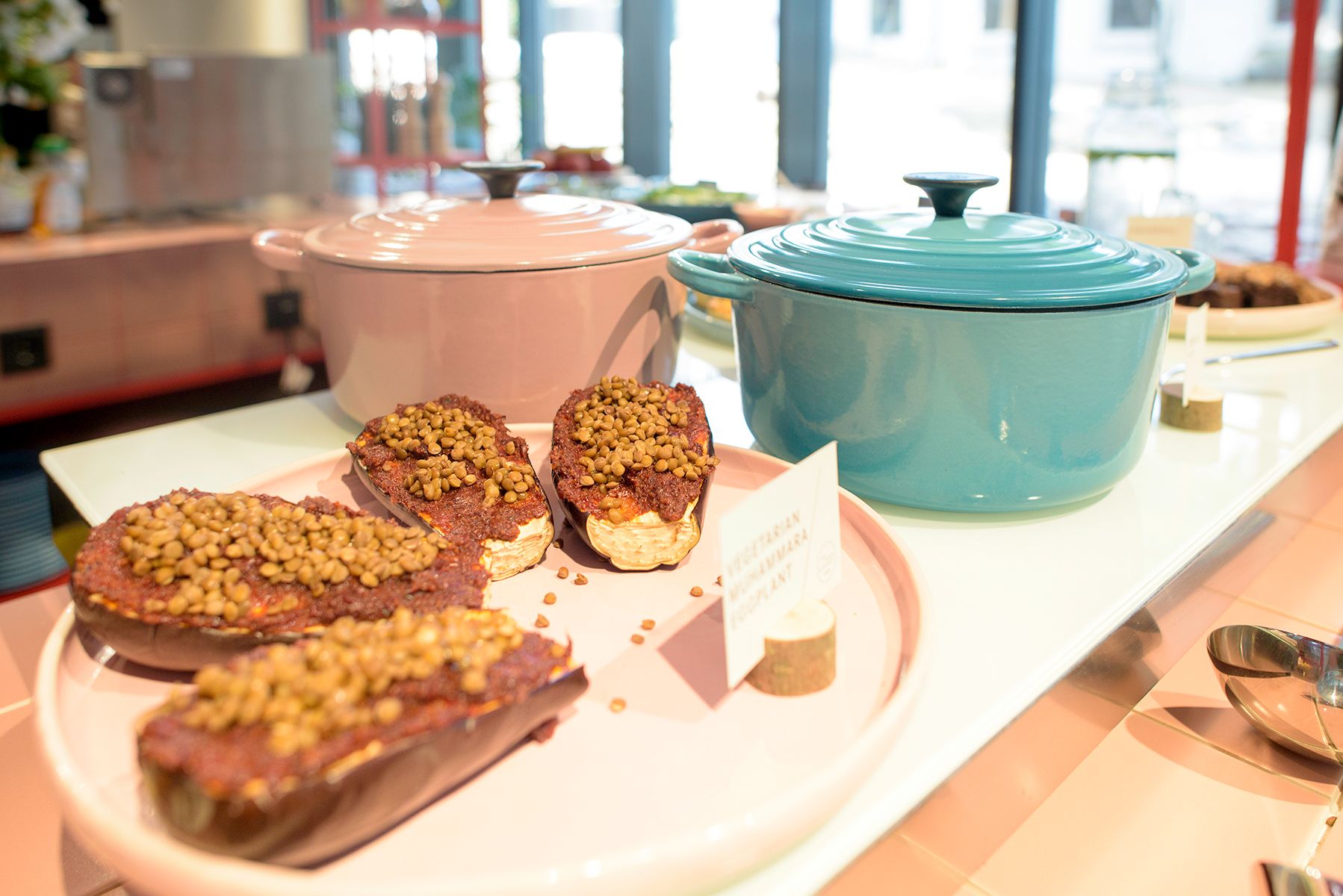 Recharge your battery with healthy food

HELLO I'M LOCAL HOSTEL HAARLEM
This boutique hostel in the heart of Haarlem is the perfect spot for your bicycle trip to Haarlem. In Hello I'm Local you'll find beautifully styled rooms. There are luxury rooms for 2 people and large rooms for up to 8 people. It's ideal for families, couples and bon vivants. In the Hello I'm Local living room you're welcome for a good breakfast, delicious lunch or just a drink. They also have a patio with a fireplace! The perfect place to relax after a day of cycling.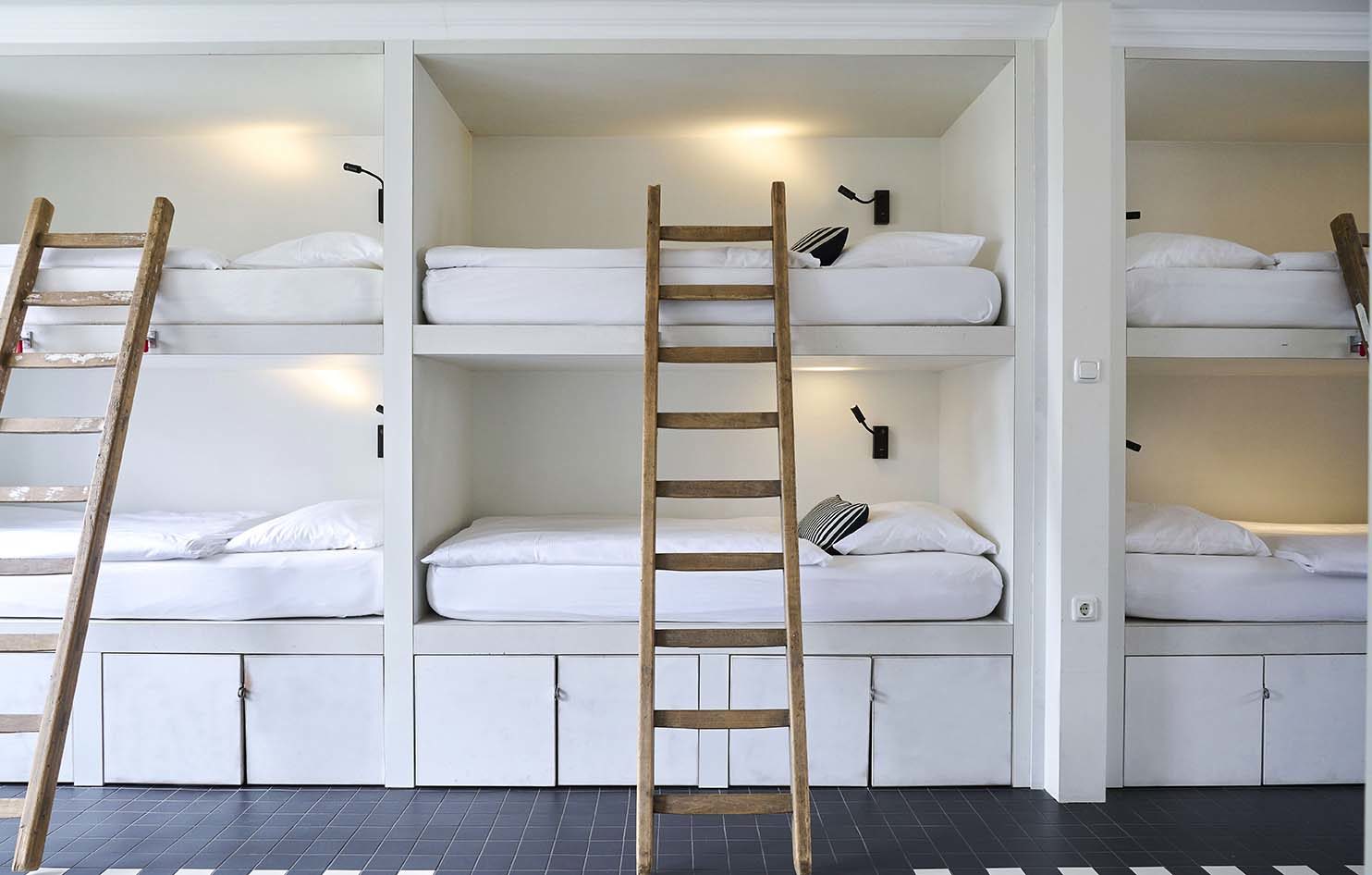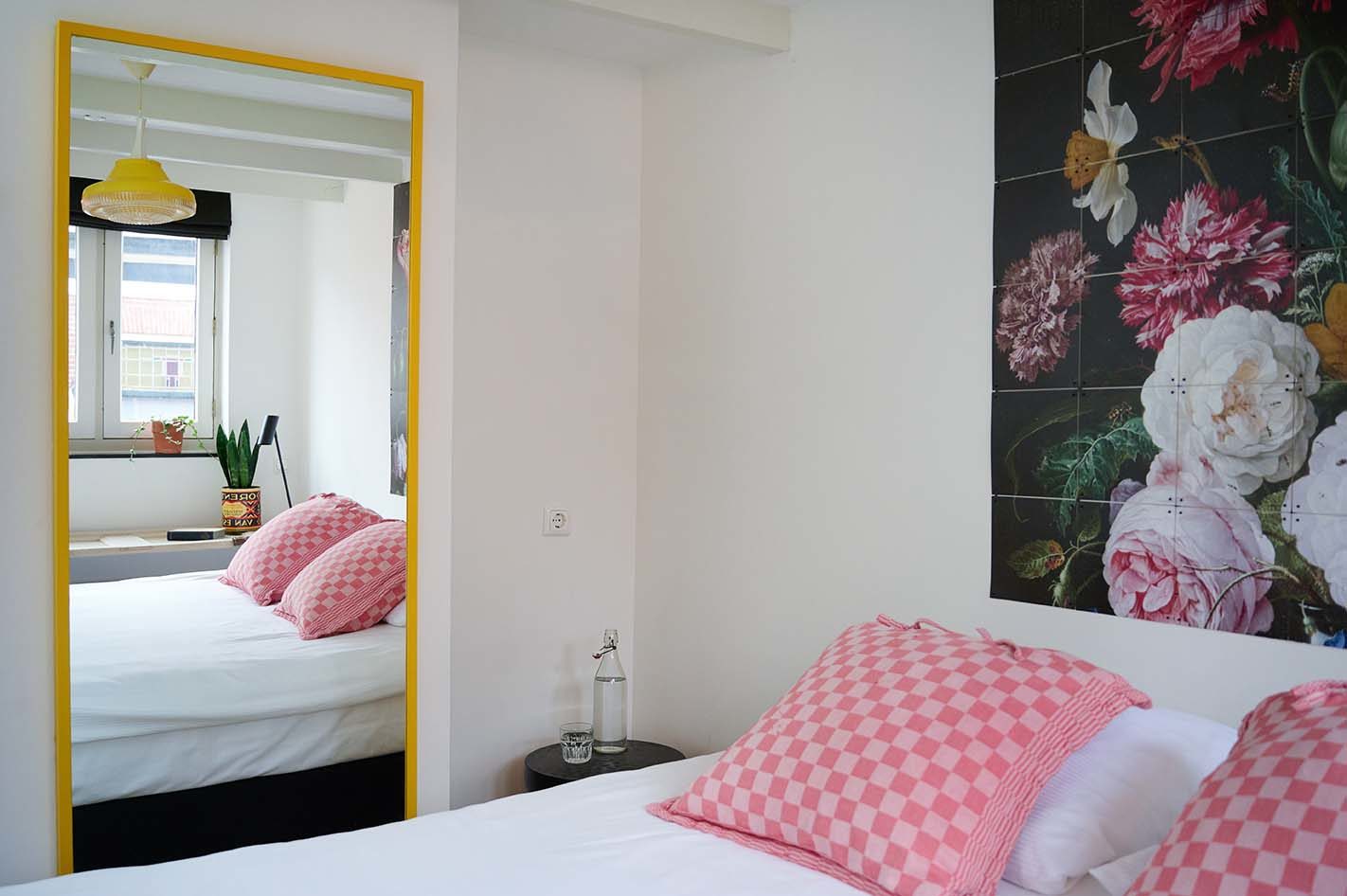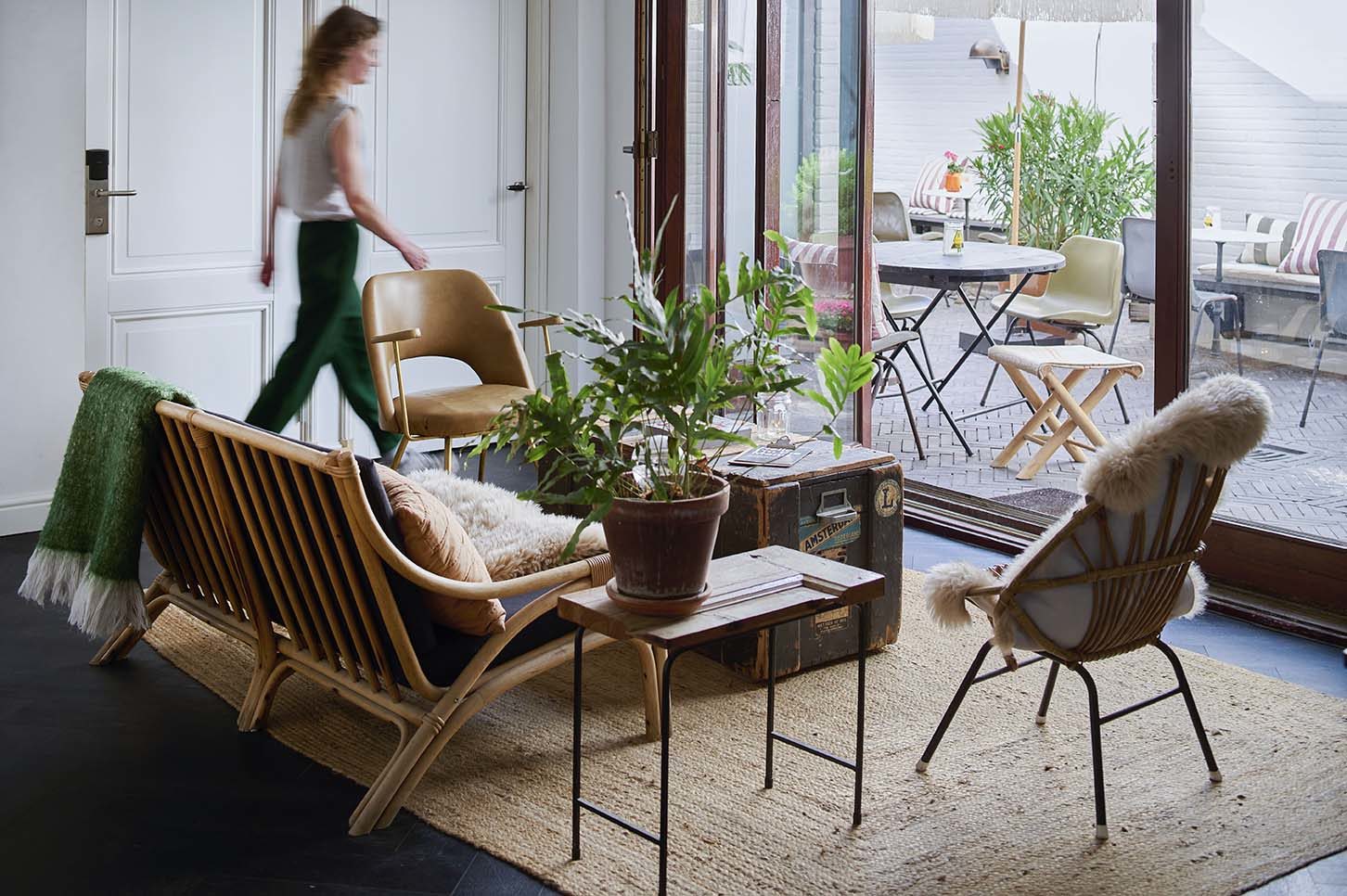 Hello I'm Local Cafe & Patio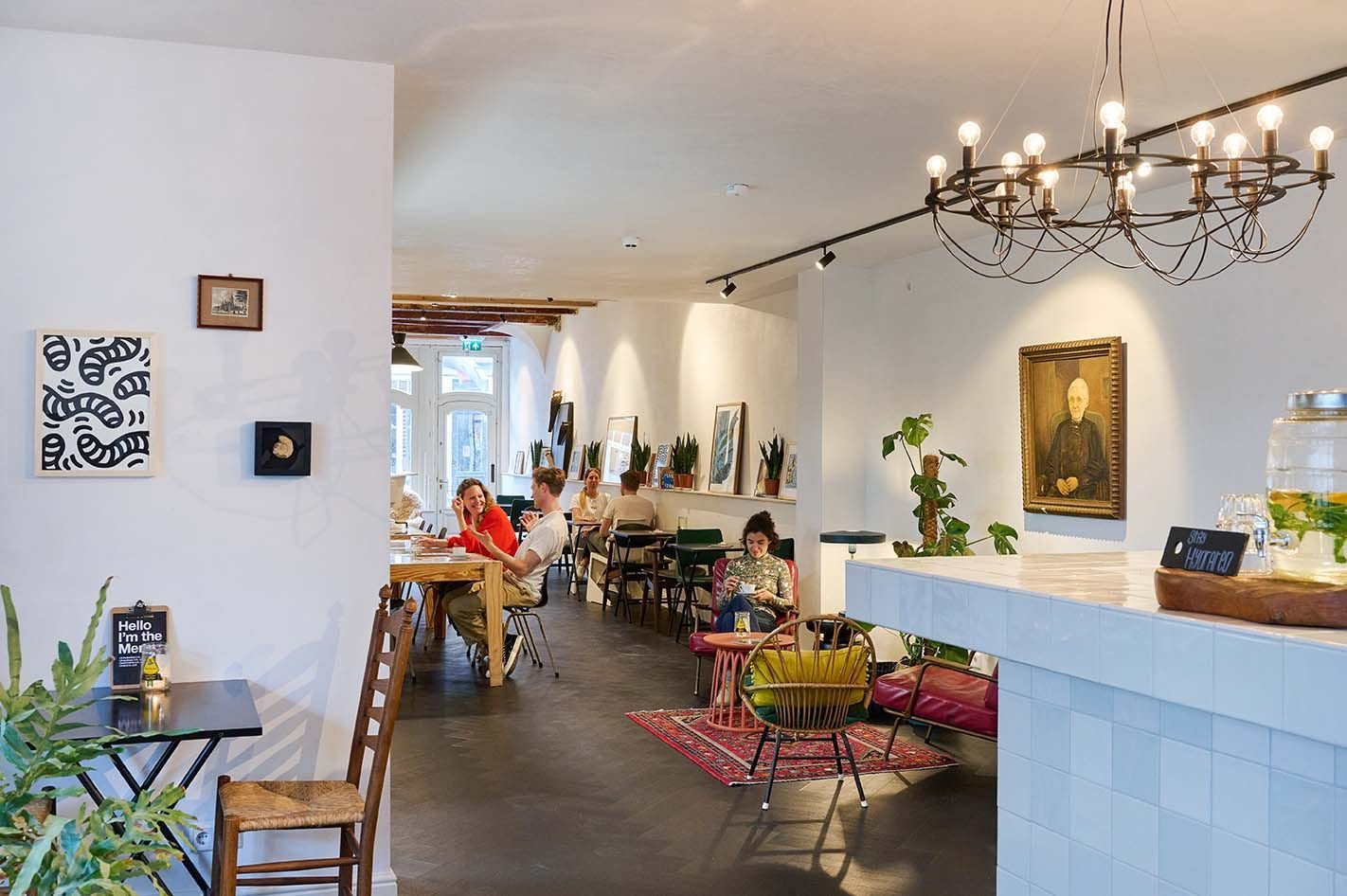 Restaurant for breakfast, lunch, dinner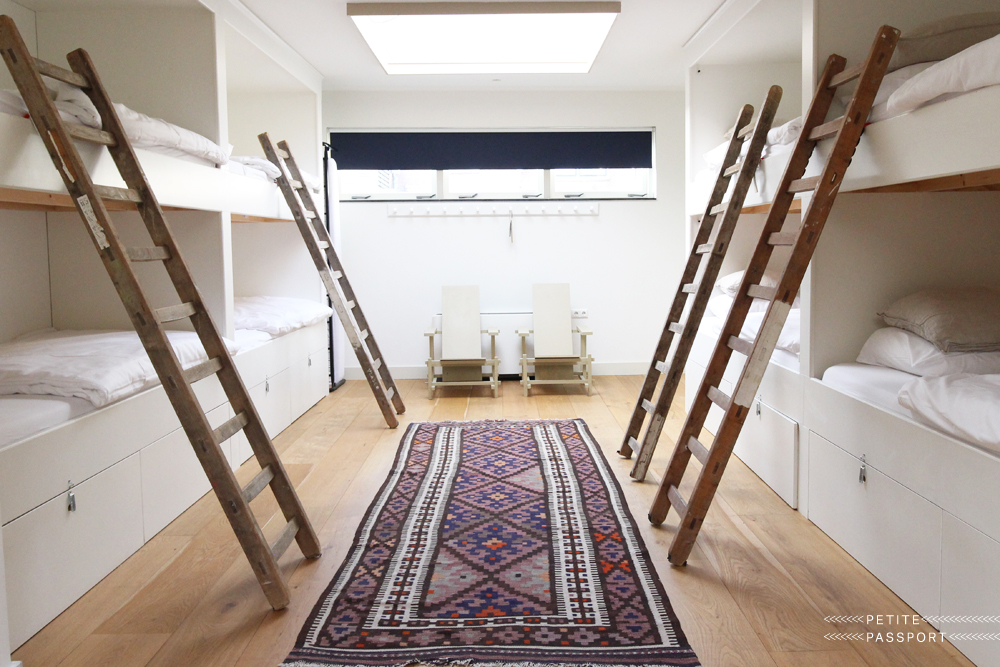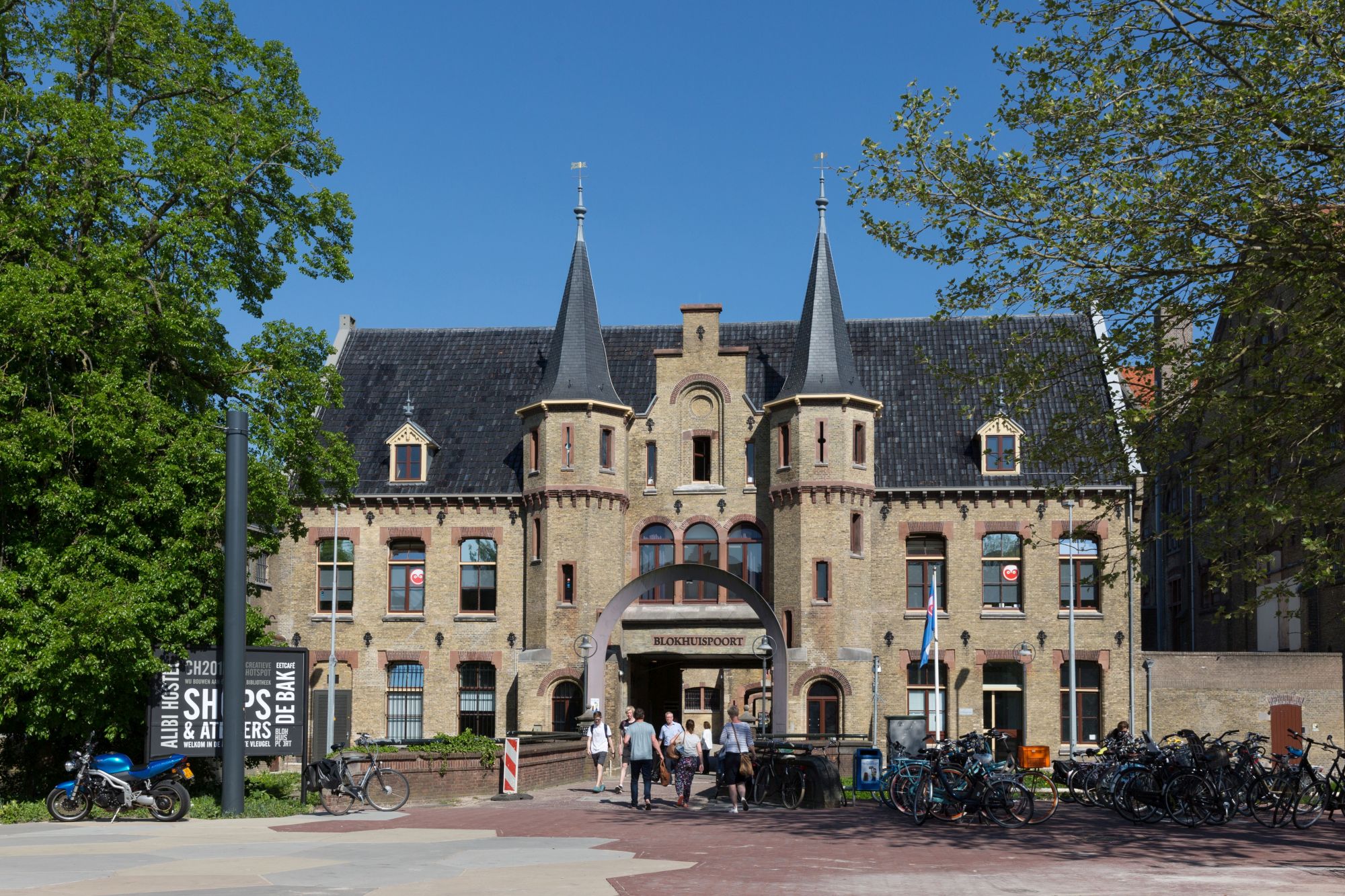 Did you always wondered what's it like to sleep in a prison? Then you should book the Alibi hostel in Leeuwarden. It's the only hostel in Leeuwarden and it's located in an old prison! How cool is that! Over here you don't just book a room, you book a cell. The Alibi hostel is super comfortable and fully equiped with everything you need! There's a nice lounge, a bar and a guestkitchen where you can prepare you own mail. In the morning there's a delicious breakfast waiting for you so you can start the day fit and energetic.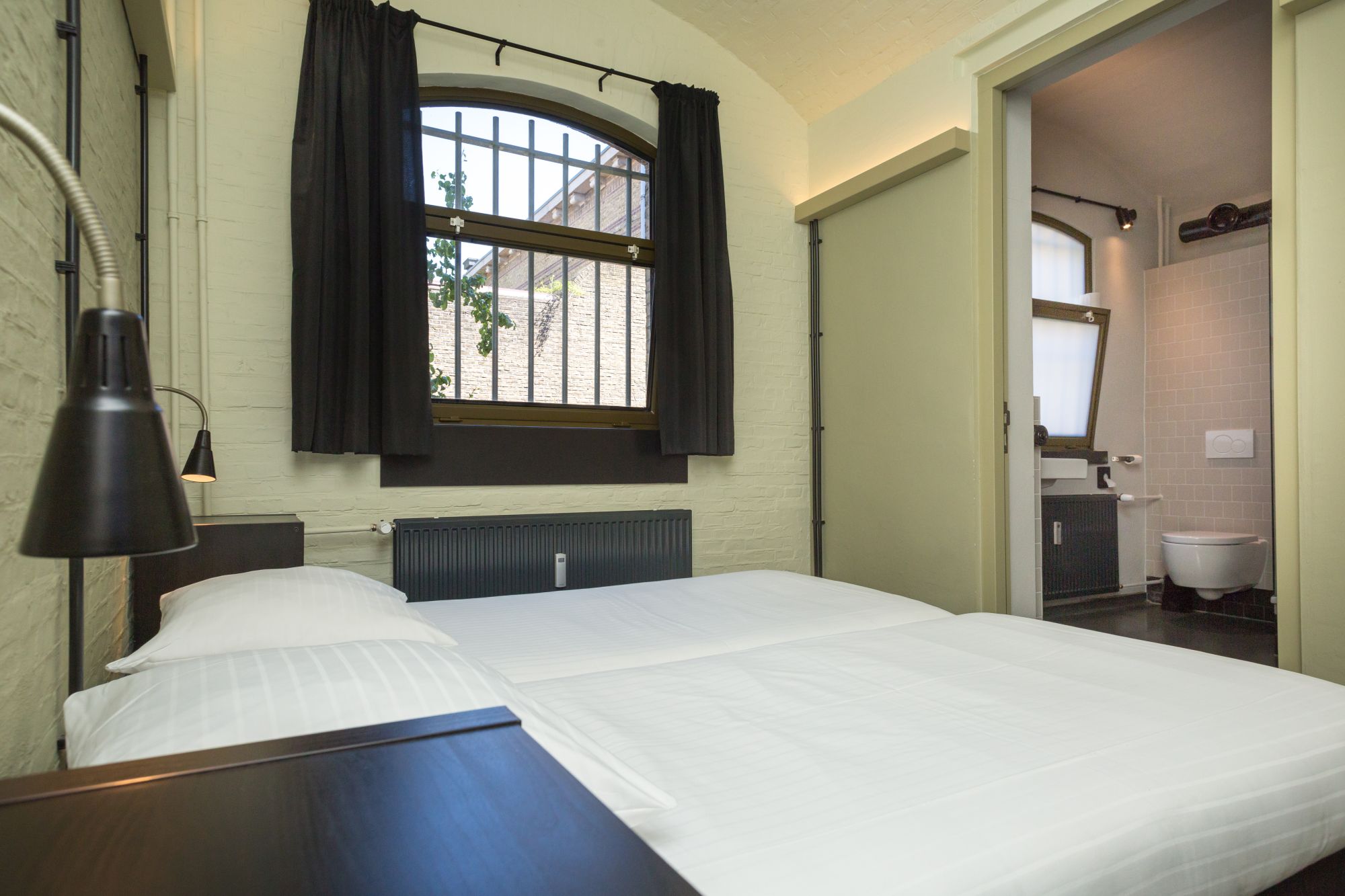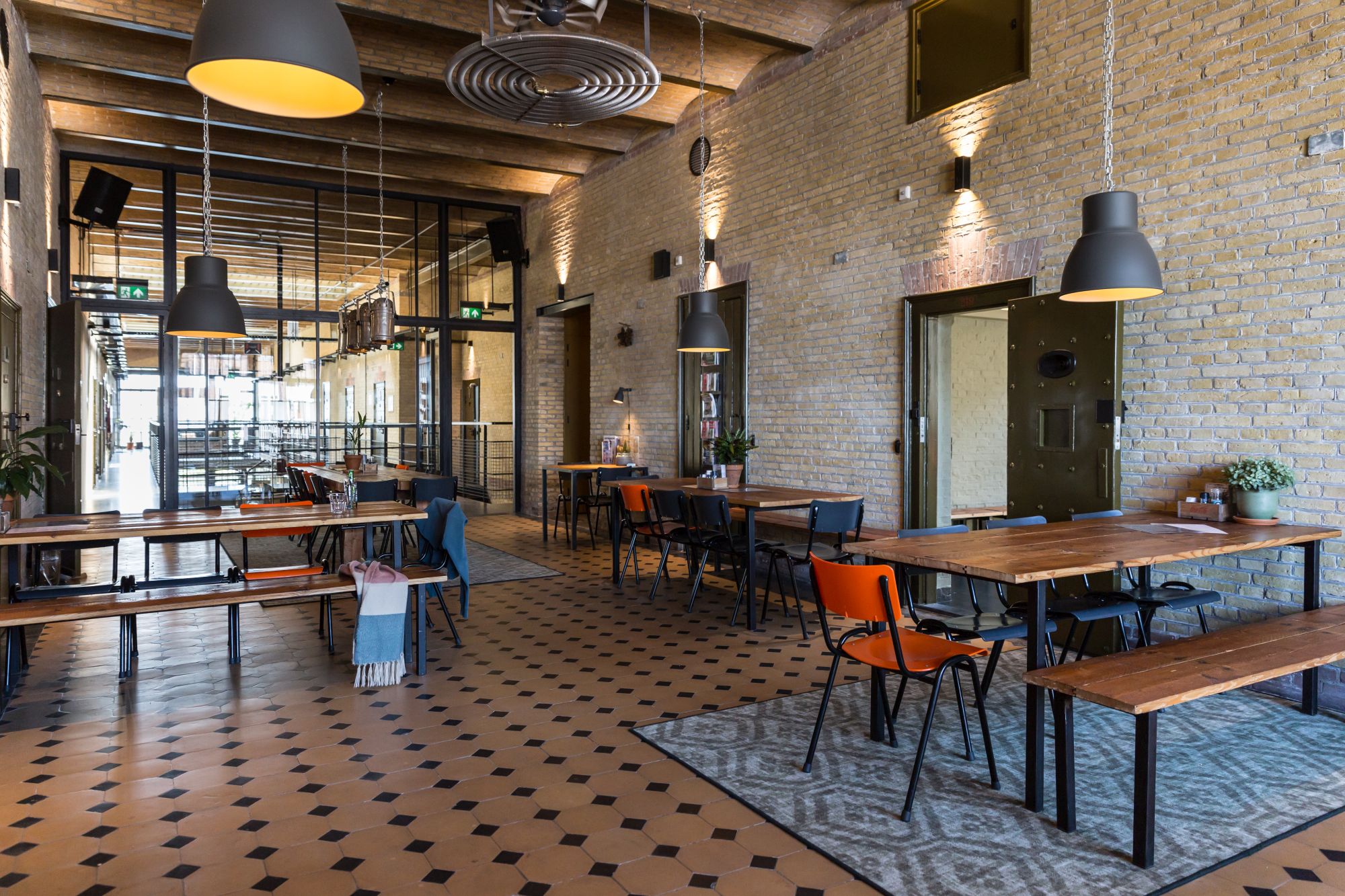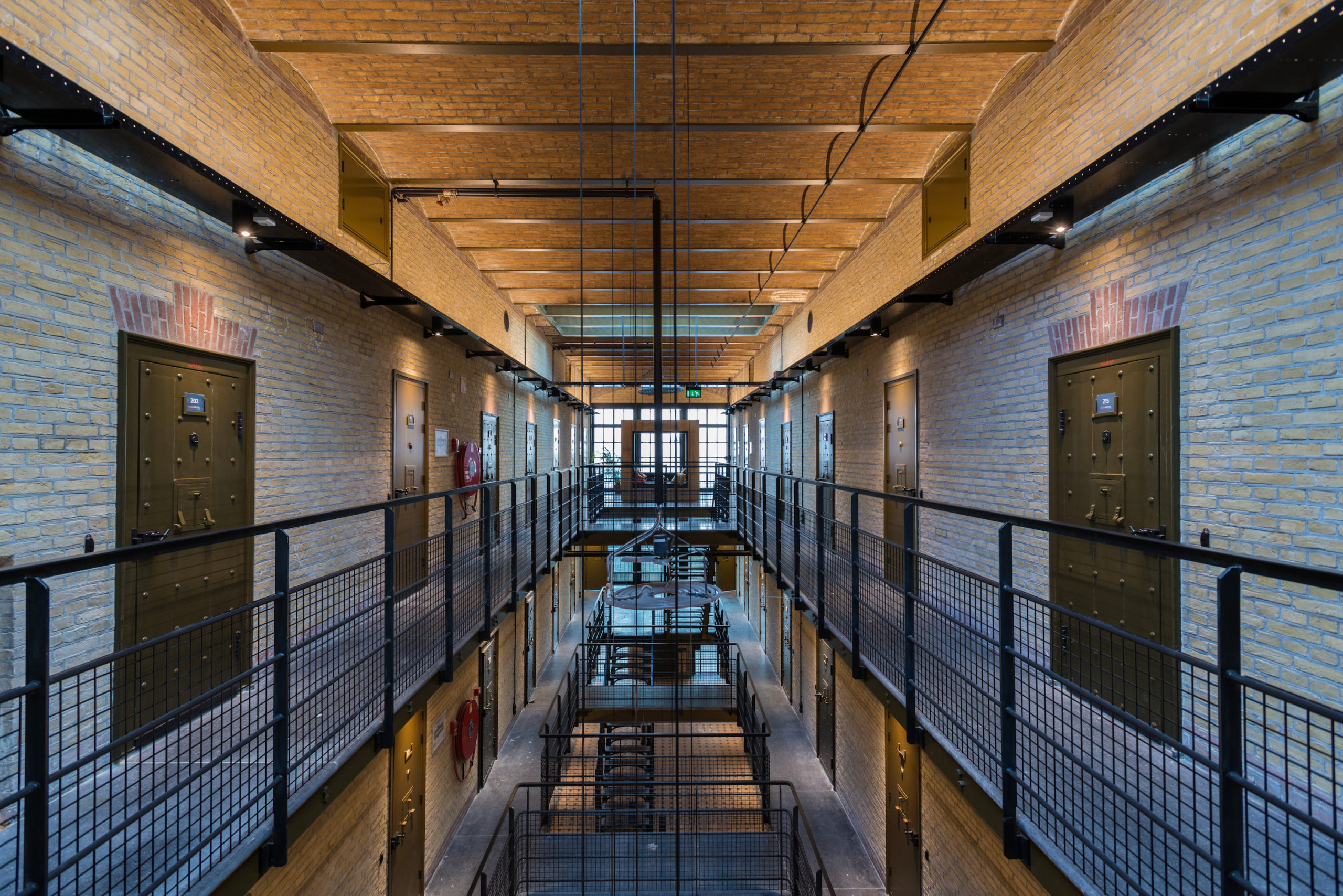 WILL & TATE HOSTEL DEN HAAG
Sleep like a Royal in Will & Tate Hostel in The Hague. This hostel is the perfect combination between a boutique hostel, design hotel and budget accommodation. Will & Tate has a cosy hostel vibe, but there are also luxurious private rooms for those in need of more comfort and privacy. You're also in the right place if you fancy a drink. Their bar is the perfect place for your morning coffee or your beer at night.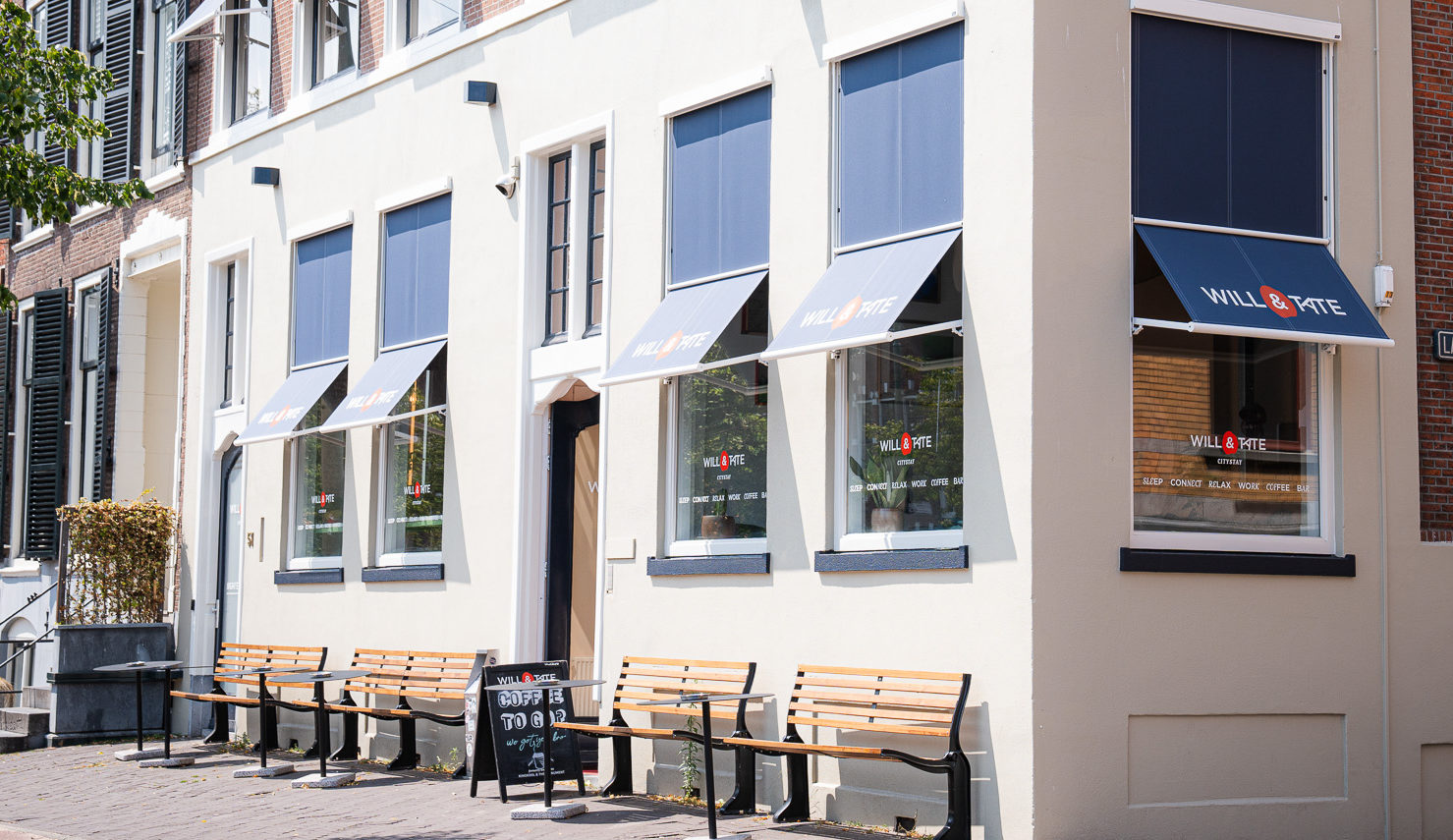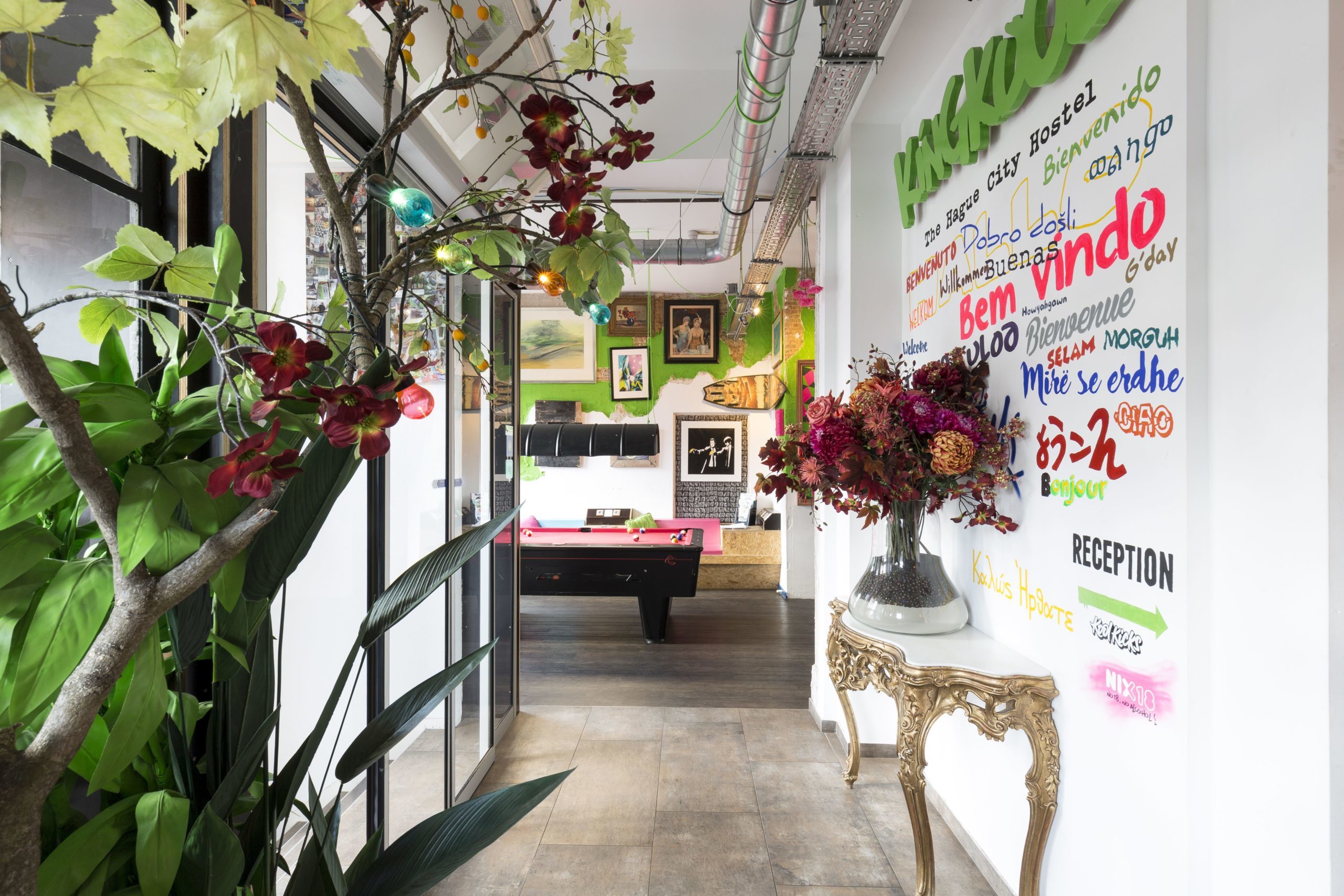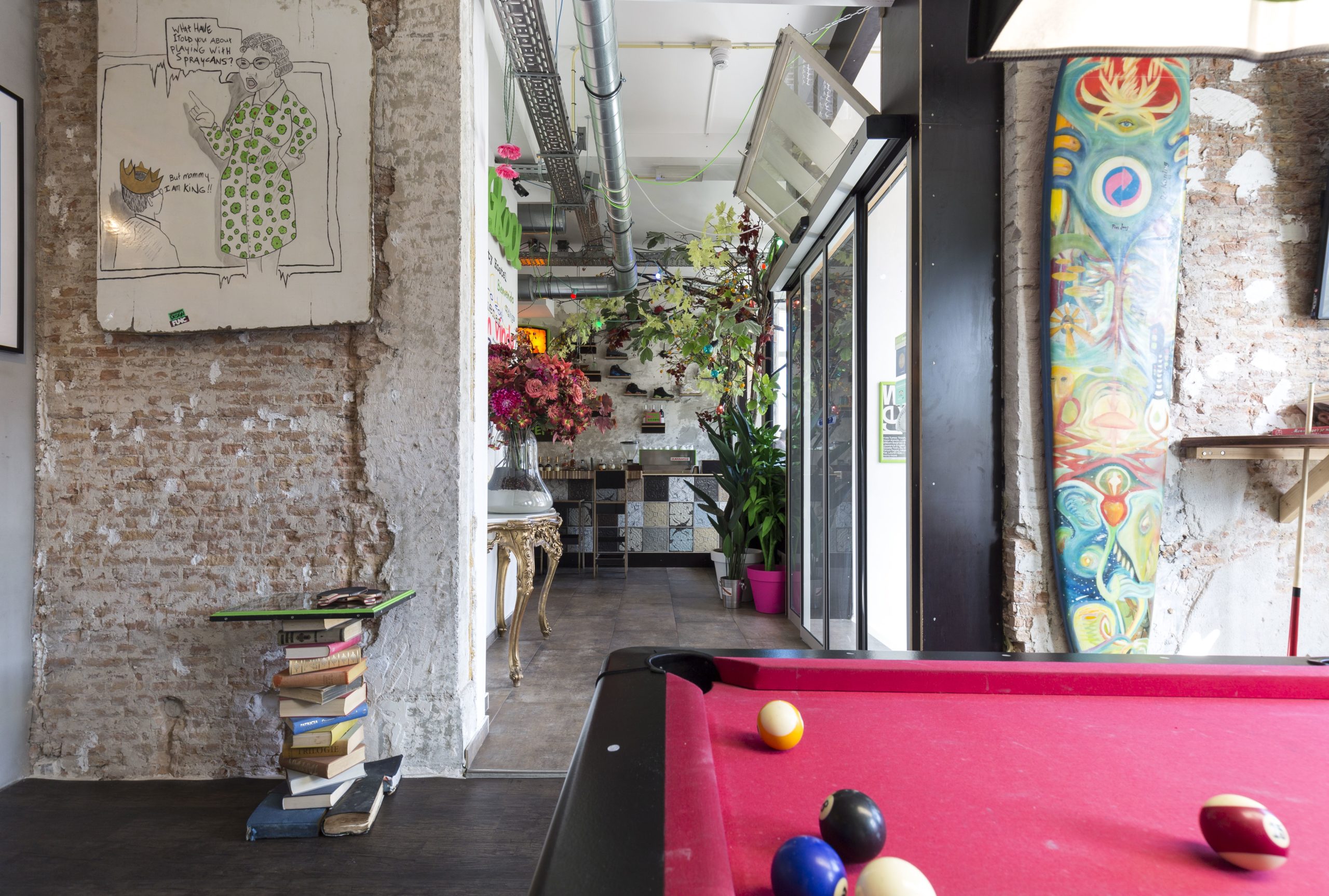 Bar & lounge King Kool Hostel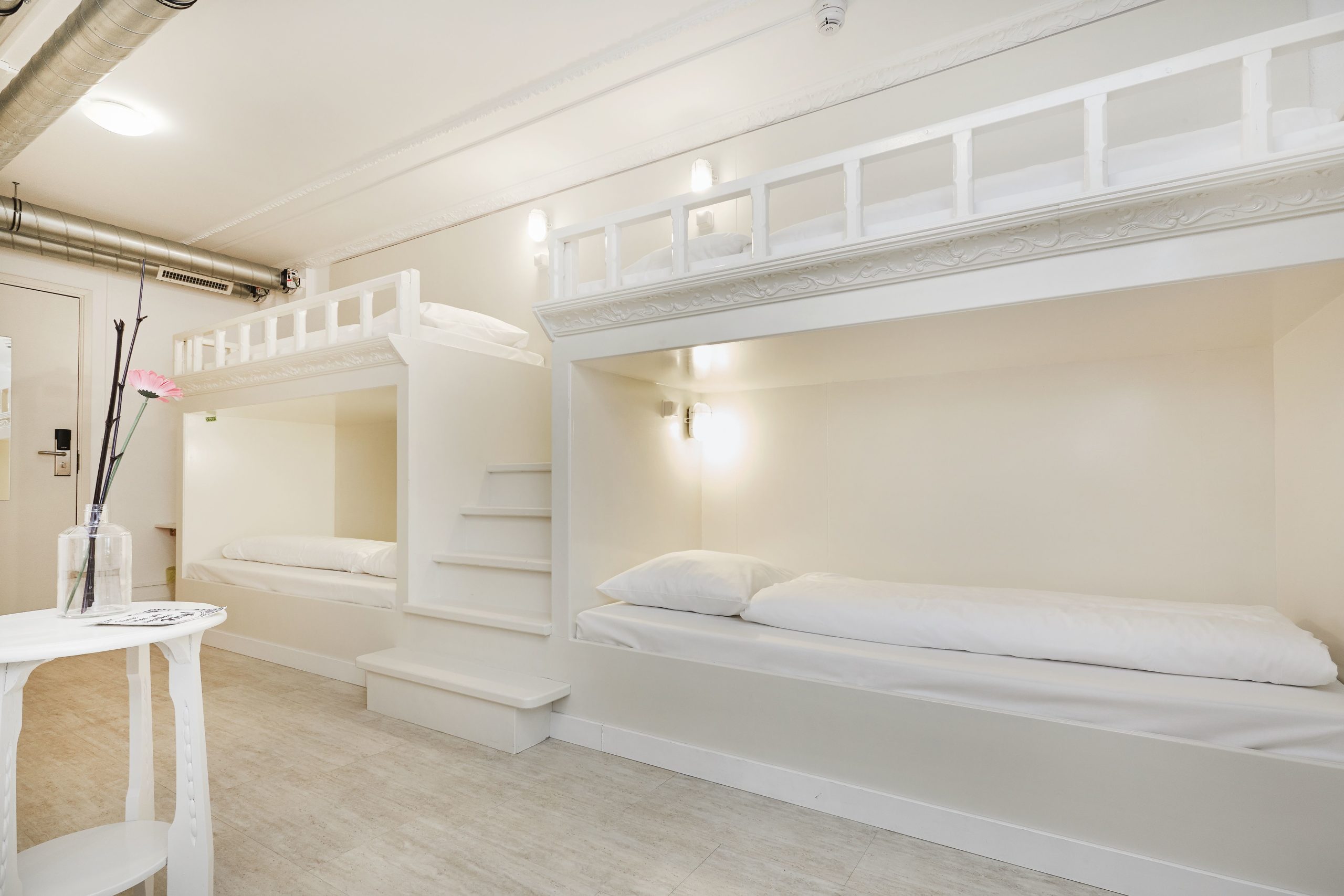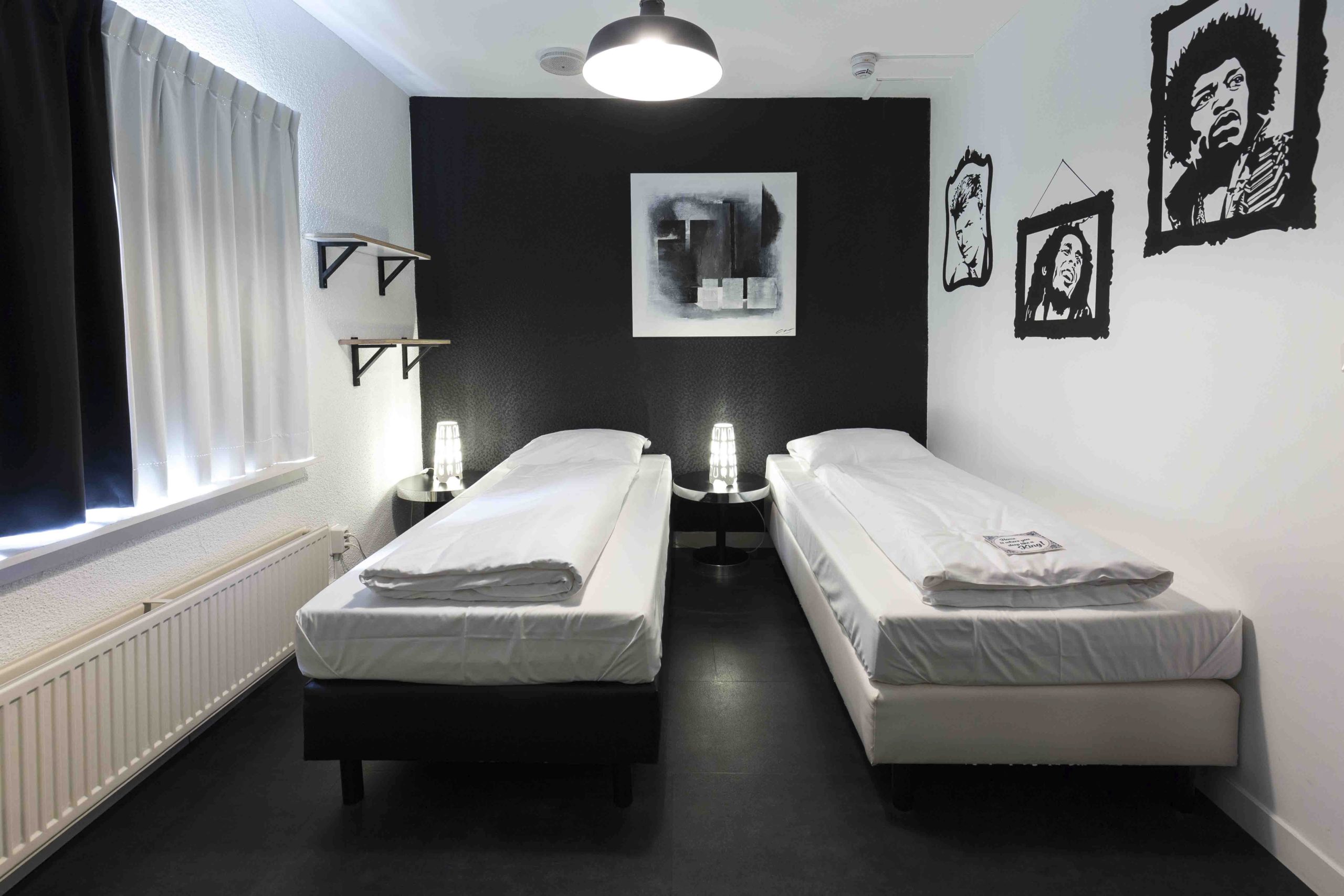 DE UYLENBURG DELFGAUW (DELFT)
Buitengoed de Uylenburg is a truly a hidden gem, right in the middle of the Randstad, but still 'off the beaten track". It's just an hour's bike ride from Rotterdam and The Hague. The historical center of Delft is around the corner. Here you can relax and unwind in a green oasis. You can spend the night in one of their double rooms, but there are also rooms for 4 people. In the garden you will find picnic places, an outdoor bar and campfire places. There is also a vintage Airstream caravan where you can spend the night surrounded by nature!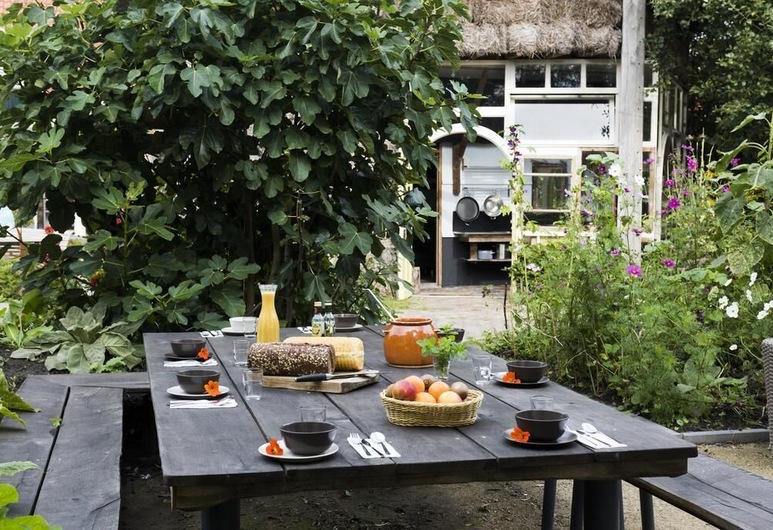 Lovely garden with picknick places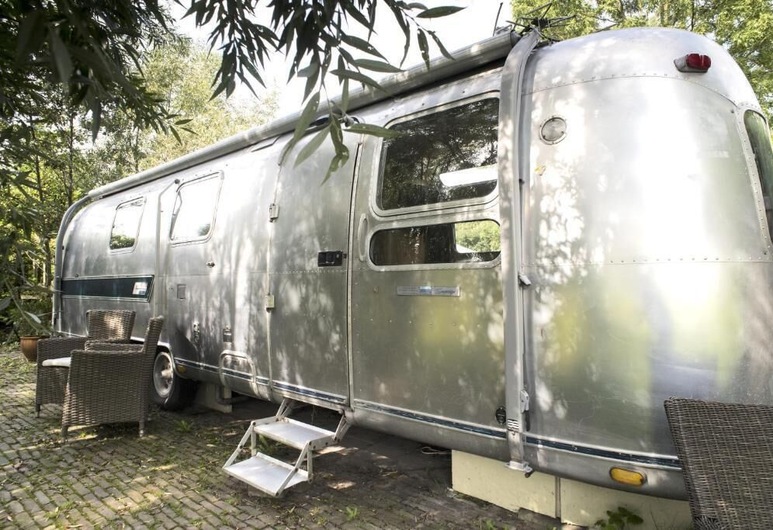 Spend the night in this vintage caravan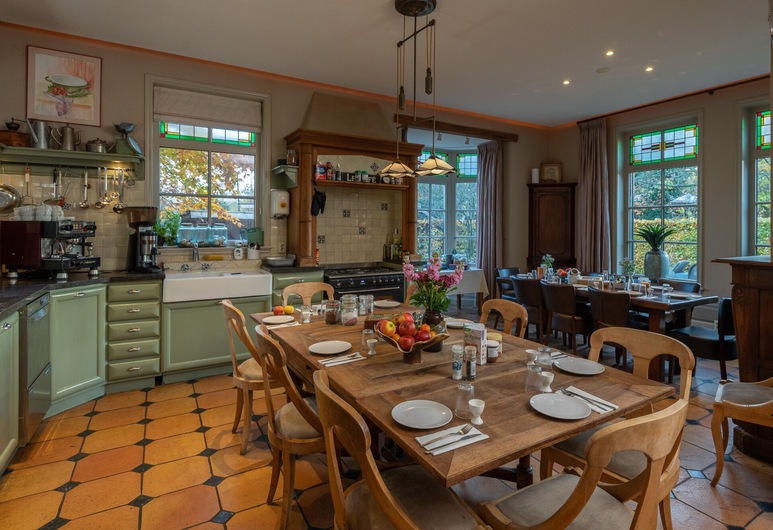 Authentic & charming breakfast room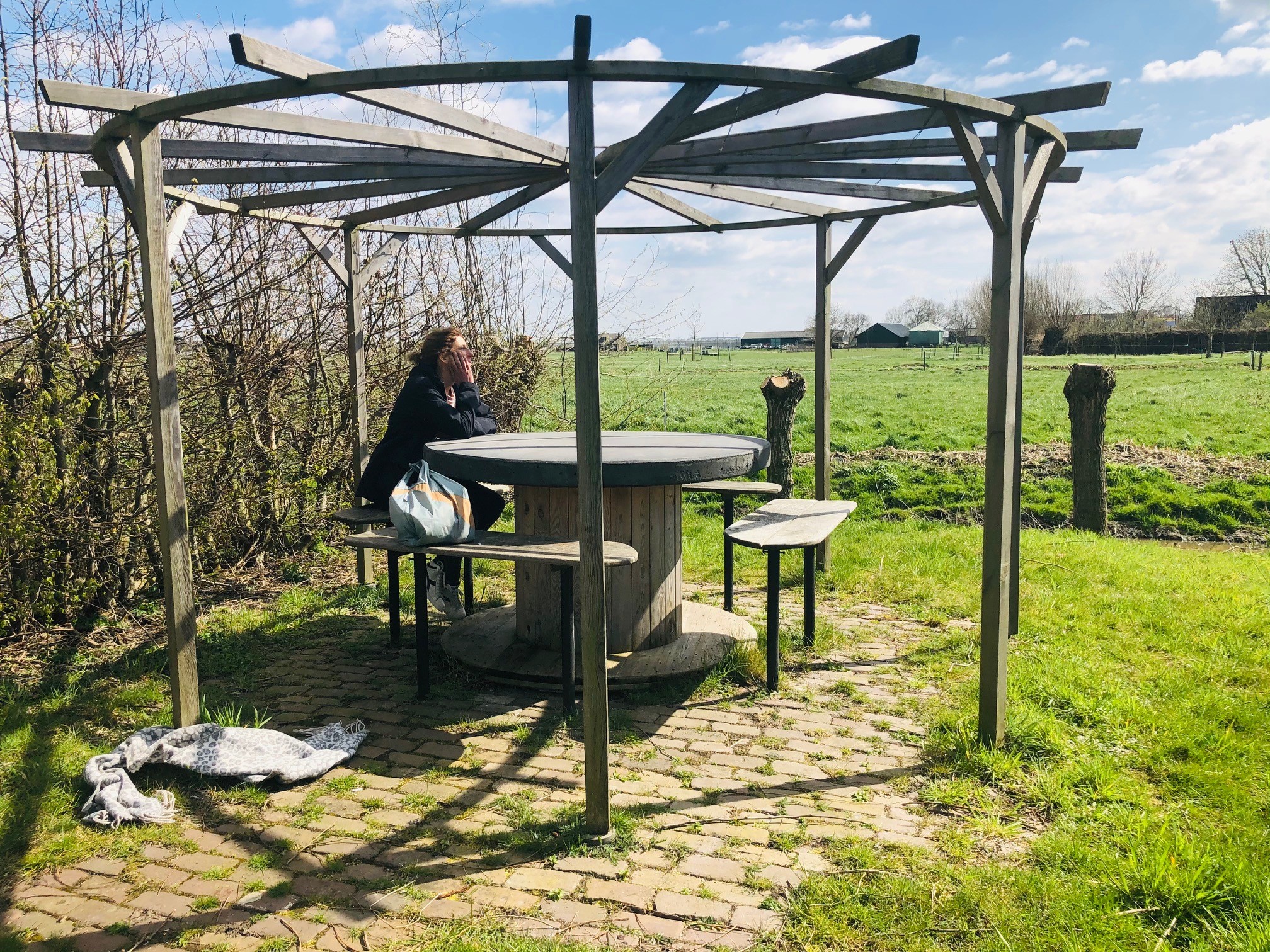 A green oasis to relax and unwind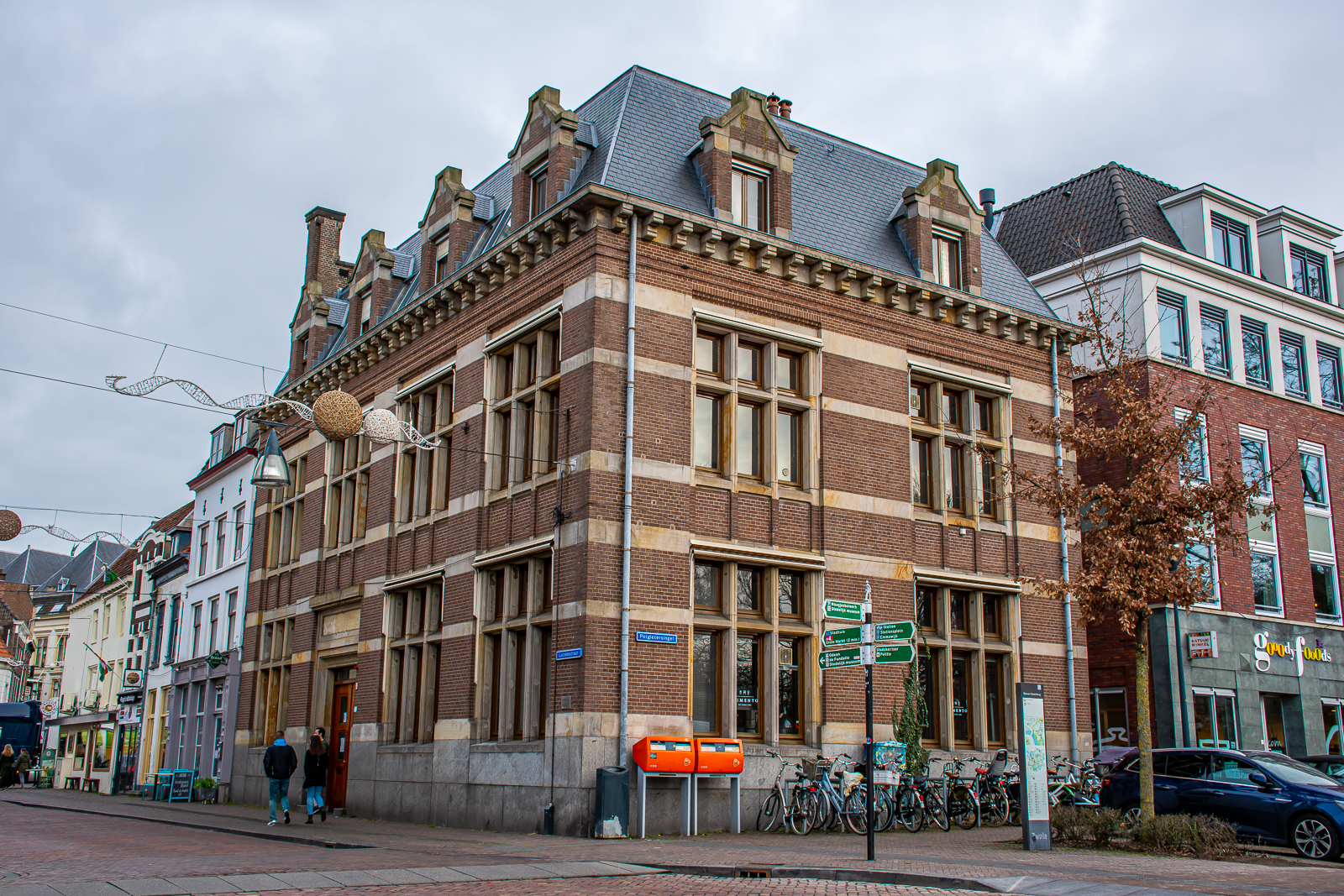 This hostel in Zwolle is a gem in the making and will soon be opening its doors! Hostel De Basis, located in a former police station in the center of Zwolle, will welcome its first guests on April 1st, 2023. The ground floor of the hostel will feature a food and beverage area with a Pitabar, while the upper floors will offer 2- and 4-person rooms, each with its own private bathroom. A stay in Zwolle is a wonderful connection point between the Randstad and the north of the Netherlands, and a stay at Hostel De Basis is definitely a must during your travels!