Because let's be honest, the Netherlands is the perfect destination for a cycle trip. Flat & Bike- friendly!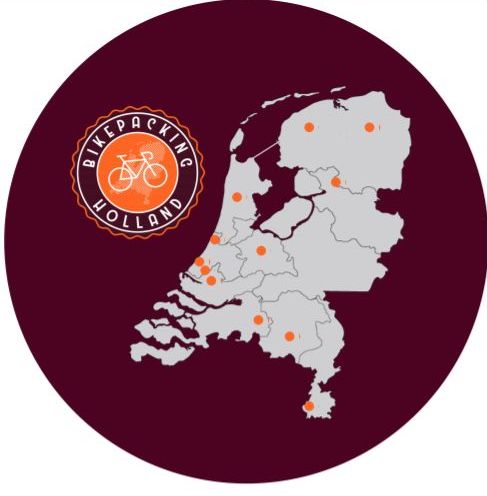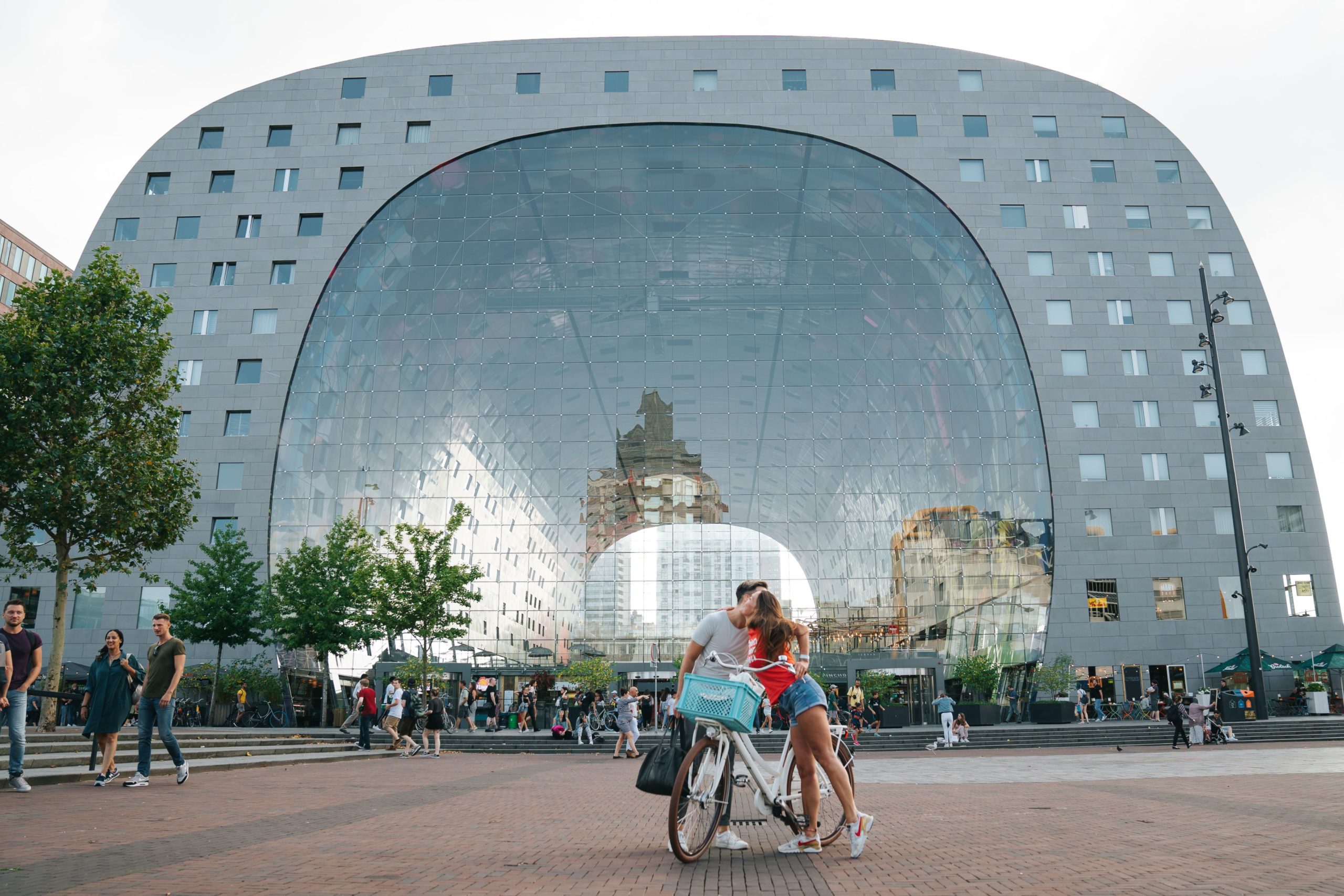 Rotterdam, de enige hoogbouwstad van Nederland, heeft een indrukwekkende skyline. Fiets de stad in via de Erasmusbrug en rij dan langs architectonische pareltjes als de Markthal, het Boijmans Depot en Rotterdam Centraal. Vanuit het moderne Rotterdam fiets je binnen no time naar Utrecht. Onderweg kun je stoppen in Gouda, dat bekend staat om de wereldberoemde kaas. Vanuit Rotterdam kun je ook langs het pittoreske riviertje de Schie naar Delft fietsen. Geniet onderweg van het typische Nederlandse landschap met dijken en gemalen. Tip: de molens van Kinderdijk zijn UNESCO werelderfgoed en liggen op een klein uurtje fietsen van Rotterdam!
Rotterdam, the one and only city in the Netherlands with an awesome skyline. Enter this modern city via the iconic Erasmusbridge and cycle to architectural highlights such as the Markethall and the brand new Boijmans Depot. From modern Rotterdam you can reach Utrecht in just a few hours. Along the road stop by Gouda, the city known for it's world famous cheese.
Tilburg! Een stad met gastvrije, gezellige mensen en vol verrassingen. Tilburg is DE textielstad van ons land, al vind je er veel meer dan alleen het Textielmuseum. Na een lange fietsdag relax je in het Spoorpark of aan de Piushaven. Voor een verbluffende ervaring bezoek je "Doloris Meta Maze" een surrealistisch kunst-doolhof. De fietsomgeving van Tilburg is prachtig en kent een grote diversiteit. De Loonse en Drunense duinen liggen om de hoek, net als de Oisterwijkse Bossen-en Vennen, maar ook in Tilburg zelf vermaak je je optimaal.
Tilburg! A city with hospitable, friendly people and full of surprises. Tilburg is THE city of Dutch textile, although you will find much more than just the Textile Museum. After a long day of cycling you can relax in the beautiful 'Spoorpark' or at the 'Piushaven' . For a mind blowing experience you can visit "Doloris Meta Maze" a maze through surrealistic art. The Tlburg region is beautiful and has a great diversity for every type of cyclist. The Dunes of Loon and Drunen & Oisterwijk's Bossen- en Vennen are just around the corner, but also in Tilburg itself you will have a great time.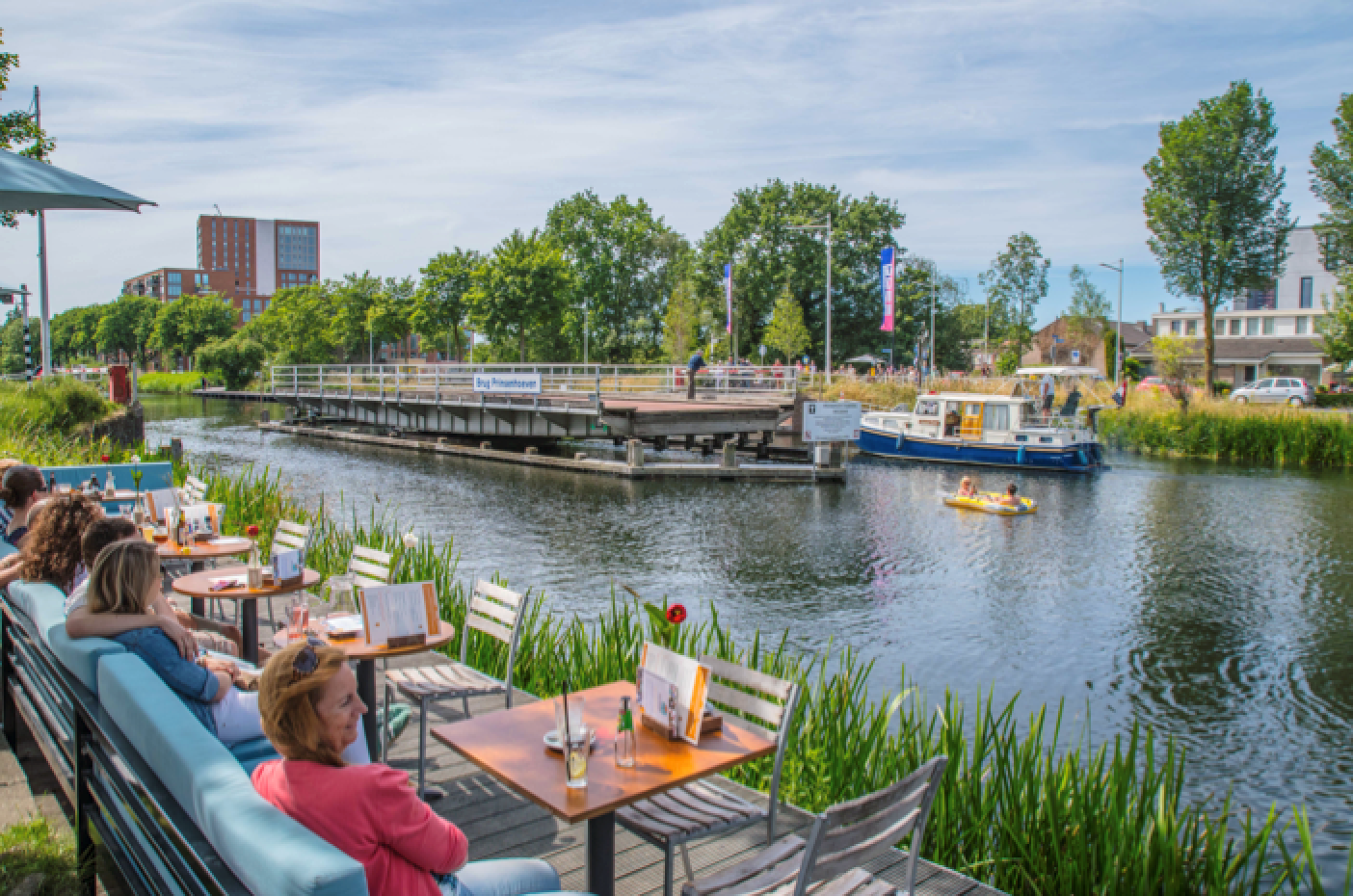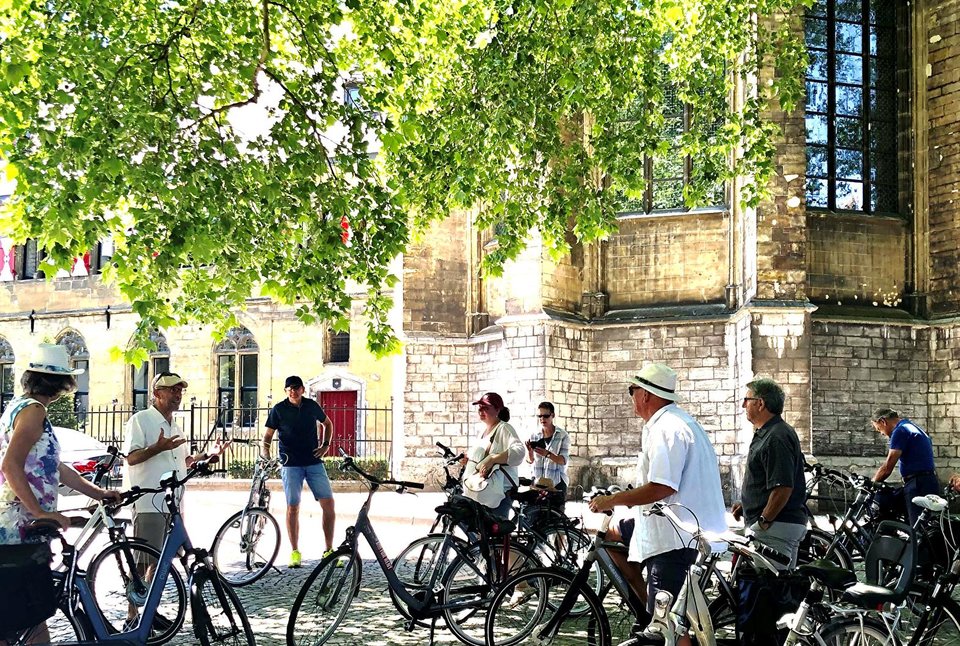 Het Limburgse heuvelland is een van de mooiste fietsbestemmingen van Nederland. Waar je ook naar toe gaat het uitzicht is er fantastisch. Maastricht is een prachtige oude stad, vol historische panden, statige kerken en hippe designwinkels. Ook op culinair vlak kom je hier zeker aan je trekken. Proef de Limburgse vlaai, zoals die hoort te zijn en sluit de dag af met een lokaal biertje of een goed glas Limburgse wijn.
The hills of South Limburg are one of the most beautiful cycling destinations in the Netherlands. Wherever you go, the view is impressive. Maastricht itself is a beautiful old city, full of historical buildings, stately churches and trendy design shops. There are plenty of culinary delights to enjoy here too. Taste the real Limburg Flan (Vlaai) and finish your day with a pint of Limburg beer or a glass of fine Limburg wine.
Een kleine gemeente waar toch verrassend veel te beleven is. Valkenswaard is een plek voor Bourgondiërs, levensgenieters, natuurliefhebbers, culinaire fijnproevers en sportievelingen! Valkenswaard is ook een mooie knooppunt vanuit Tilburg (2 uurtjes fietsen) richting het Limburgse Heuvelland en Maastricht (4 uur fietsen). Ook de directe omgeving van Valkenswaard heeft prachtige fietsroutes met schitterende natuur met bos, heide, vennen, landerijen, rivieren en molens!
A small village, but there's a lot to experience here. Valkenswaard is truly a place for nature lovers, bon vivants, culinary connoisseurs and sports enthusiasts! Valkenswaard is also a beautiful 'hub' from Tilburg (2 hours cycling) towards the Limburg hills and Maastricht (4 hours cycling). The immediate surroundings of Valkenswaard has beautiful cycling routes with forest, fens, farmlands, rivers and mills.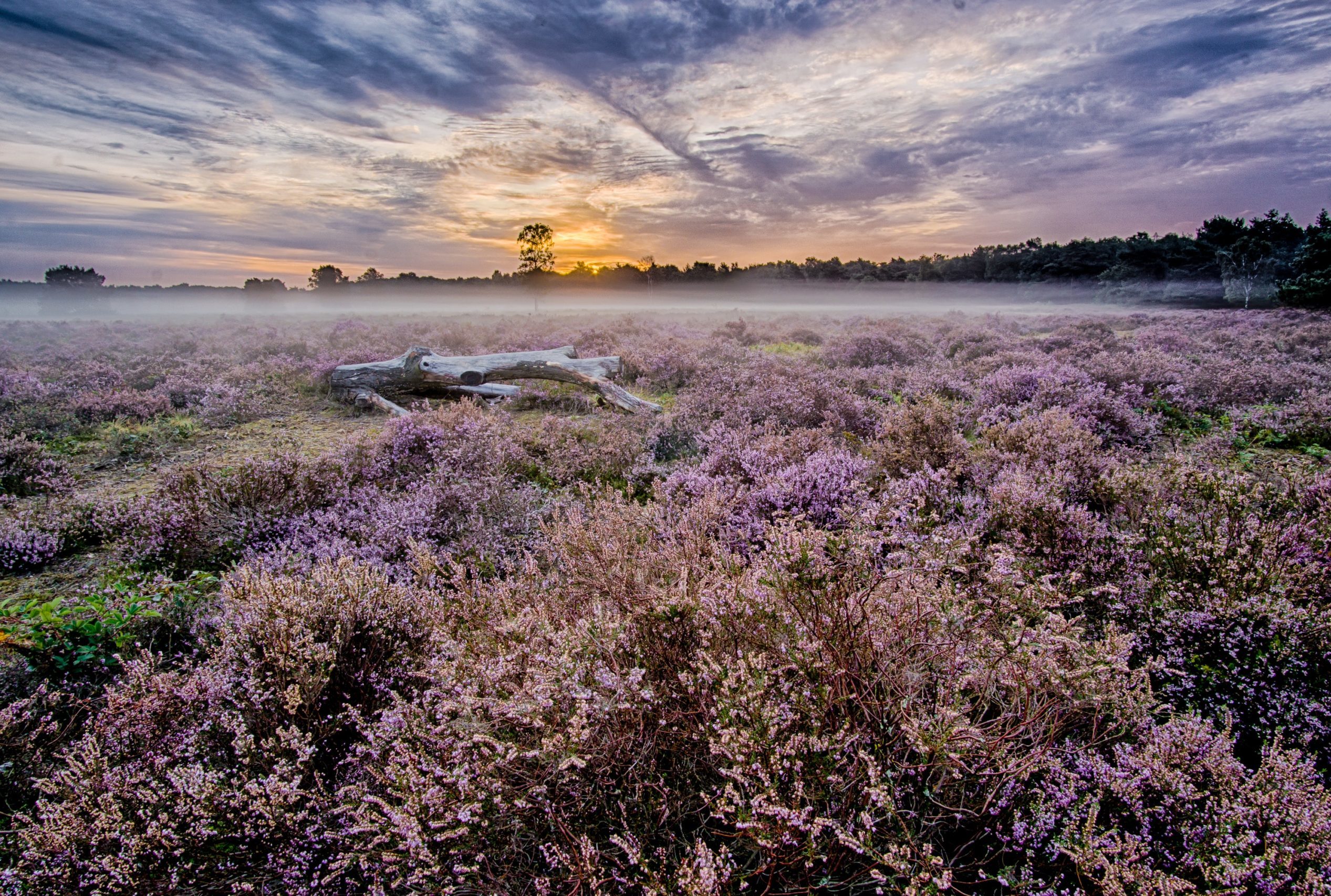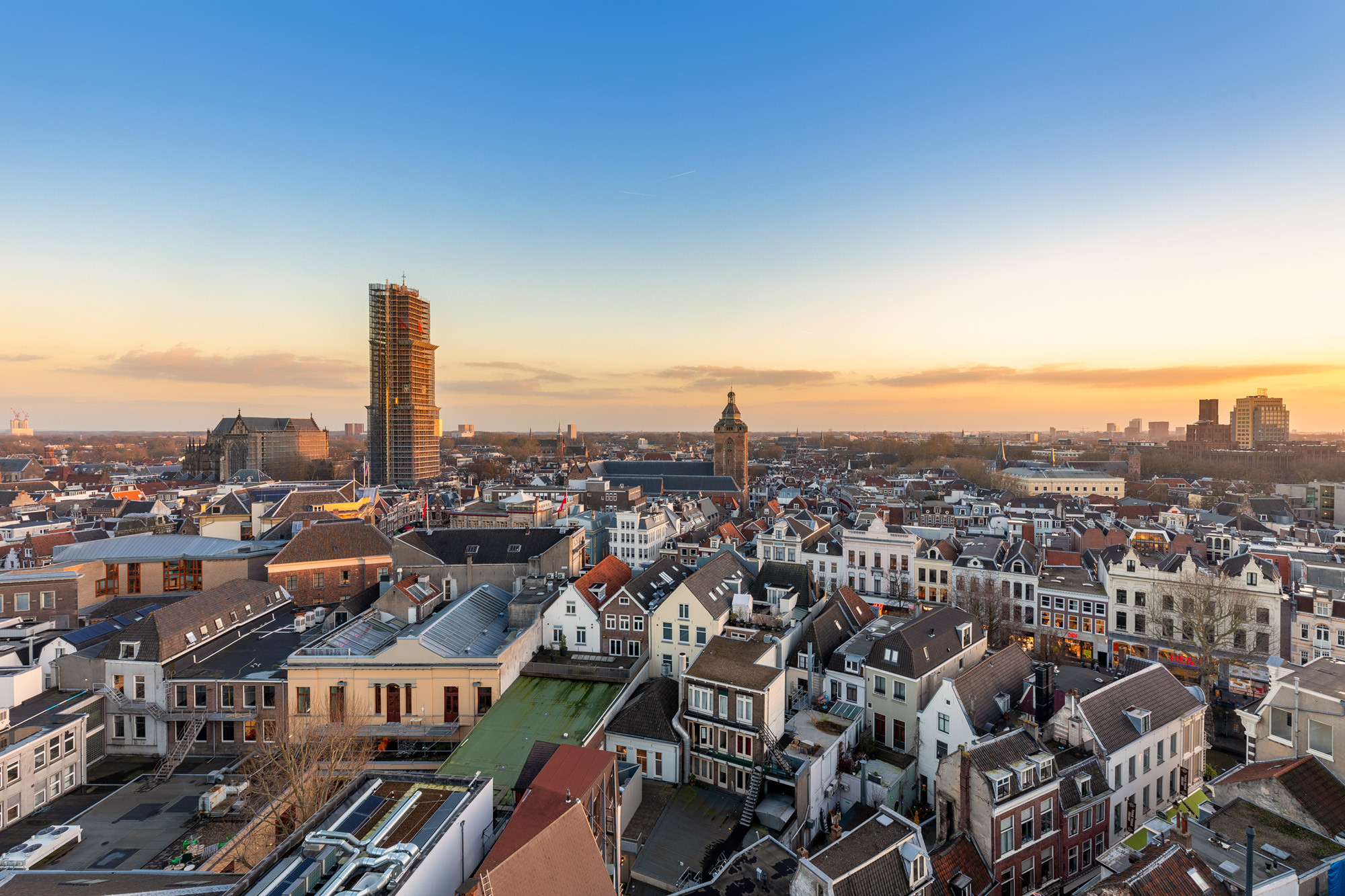 Utrecht is met recht een fietsstad. Mensen zoeven langs elkaar heen in de drukke binnenstad. Niet voor niets vind je in Utrecht dan ook de grootste fietsenstalling ter wereld. Deze heeft 3 verdiepingen en telt maar liefst 12.500 stalplekken. Parkeer je fiets en ontdek te voet de Singel en de unieke werfkelders aan de Utrechtse grachten. Als je benen het nog toestaan, beklim je natuurlijk ook nog even de hoogte kerktoren van het land, de Dom. Utrecht is het centrale punt in het landelijke fietsknopennetwerk en de fietsverbindingen met Amsterdam, Eindhoven en Tilburg zijn uitstekend.
Utrecht is rightfully the city full of bikes! Thousands of cyclists pass one another every day in the busy city center. Not surprisingly, here you will find the largest bicycle parking in the world. It has 3 floors with stalls that can manage a total of 12,500 bikes!! Park your bike, take a walk along the Singel and the canals and discover the unique wharf cellars by foot. Utrecht is centrally located in the middle of the national cycle network and there are excellent cycle connections to Amsterdam, Eindhoven and Tilburg.
Grijp je kans om dit unieke waterdorp op een rustig moment te bezoeken. Genoeg ruimte en tijd en in de zomer een ideale bestemming om te varen of kajakken, wandelen of fietsen. Het mooie aan fietsen in en rondom Giethoorn is de enorme diversiteit. In een paar omwentelingen ben je het centrum van Giethoorn uit en fiets je door bossen, langs meren en heidevelden. Welke kant je ook op gaat; het is een belevenis die je niet snel zal vergeten. Vanaf Giethoorn is het ongeveer 4 uur fietsen richting je volgende stop: Leeuwarden!
Take your chance to visit this unique and popular water village by bike. The great thing about cycling in and around Giethoorn is the enormous diversity. In just a breeze you'll leave the center of Giethoorn and find yourself in forests and along lakes. Whichever way you go: it's an experience you won't forget. From Giethoorn its about 4 hours by bike to your next destination: Leeuwarden.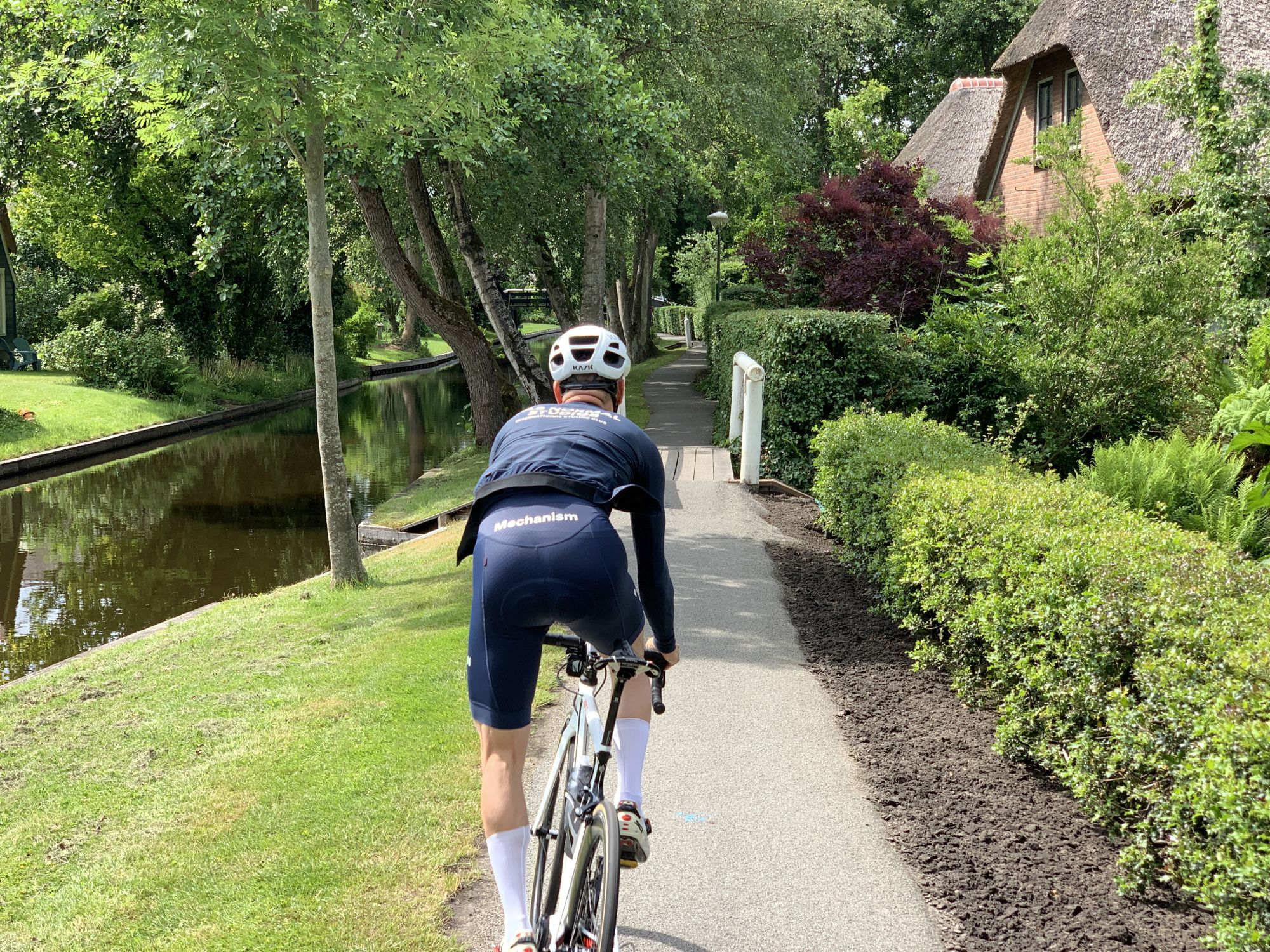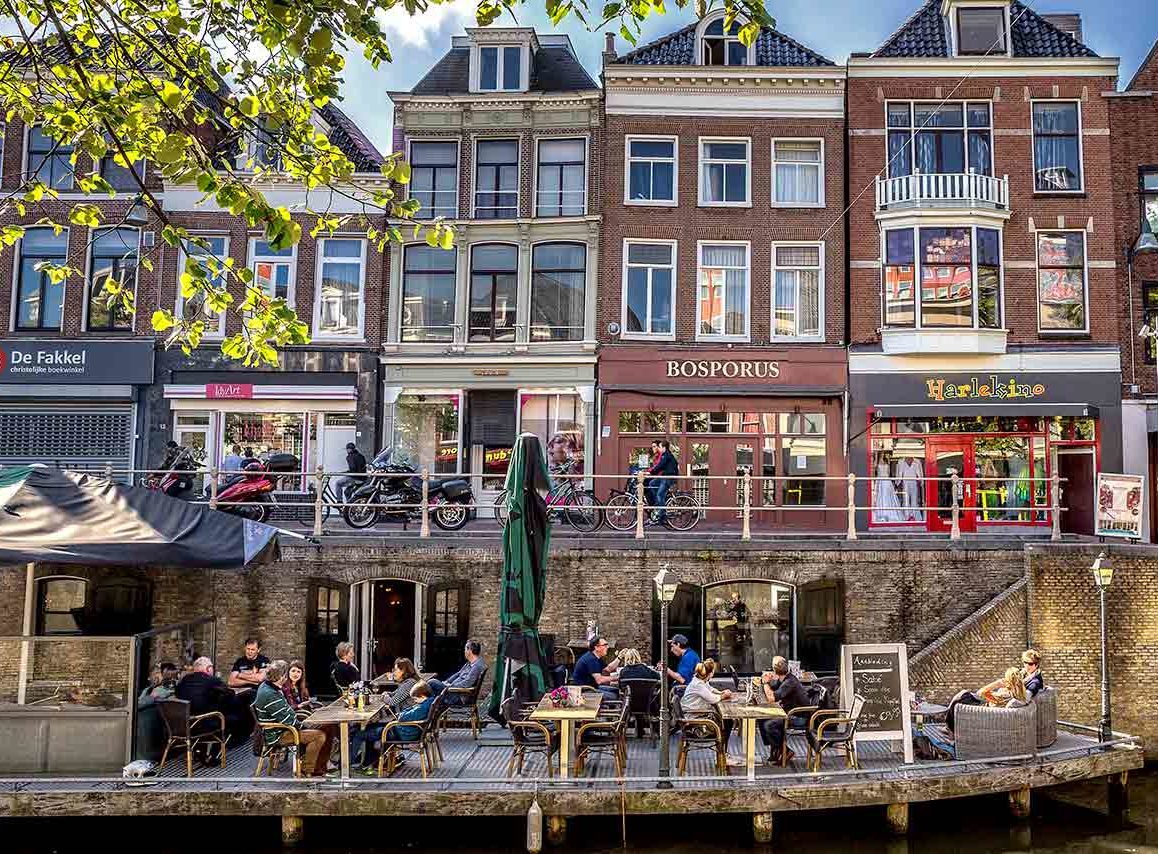 Wist je dat 'De Oldehove' , het bekende stadsgezicht van Leeuwarden, nog schever staat dan de Toren van Pisa? Er is zoveel verrassends te ontdekken in Leeuwarden! Voor de echte kilometervreter is het noordeljk gelegen Leeuwarden natuurlijk bij uitstek geschikt om in je fietsroute op te nemen. Zodra je de Randstad verlaat, kun je hard doortrappen en zo flink wat meters maken. Maar eenmaal gearriveerd fiets je vanuit Leeuwarden in no time naar Harlingen waar je de veerboot richting de rustgevende Waddeneilanden kunt nemen.
Did you know that 'De Oldehove', Leeuwarden's famous old landmark, is even more crooked than the Tower of Pisa? There's a lot to discover in beautiful Leeuwarden. You surely will be surprised! For the real marathon cyclists Leeuwarden is a perfect destination because leaving the Randstad you can make quite some miles in just one day and set yourself a personal cycling record. Once you do arrive in Leeuwarden you could easily pedal onward to Harlingen, where you can hop on the ferry to the beautiful Wadden Islands!

Er gaat niets boven Groningen! Dus als je toch een rondje door het hoge noorden aan het trappen bent, stop dan vooral ook in Groningen. Dwalend door de stad, van zijstraat naar zijstraat, met je voeten in de klei of boven in de eeuwenoude Martini toren, je zult je niet vervelen. Natuurlijk wil je ook de Drentse Hunebedden een keer gezien hebben. Vanuit het stadscentrum van Groningen fiets je via de Drentsche Aa naar het Hunzedal met de unieke hunebedden. Onderweg kun je stoppen bij het Zuidlaardermeer voor een verfrissende duik!
If you're planning a cycling tour in the far north of our country, make sure to drop by the beautiful city of Groningen! Wander through the city center, explore all the small streets and climb the Martini tower, you won't get bored. If you are keen to see the historic 'Hunebedden' in Drenthe, you can plan your stage from the city center of Groningen along the 'Drentsche Aa' to reach the 'Hunzedal' in just a few hours. You can take a break at Lake Zuidlaardermeer for a refreshing swim!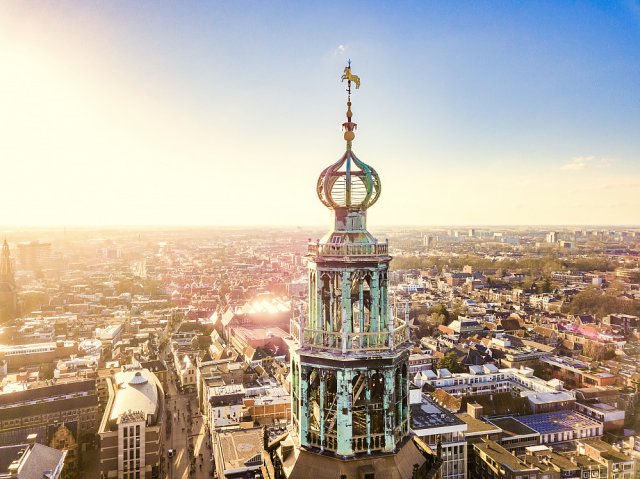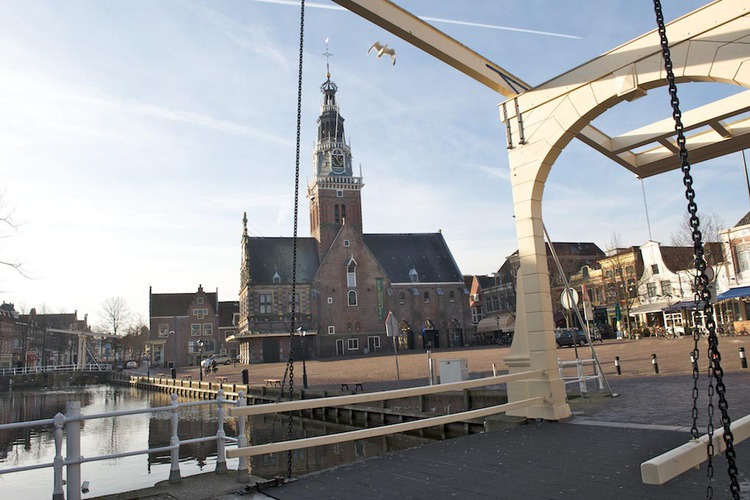 De stad met liefst 33 molens en natuurlijk bekend van de kaas en wereldberoemde kaasmarkt! Alkmaar is een prachtstad op een ideale locatie, vlakbij Amsterdam én slechts een half uurtje op de fiets en je staat op het strand. Alkmaar zelf heeft ook genoeg te bieden; veel restaurants, gezellige terrasjes en leuke winkels. Fiets via een van de mooiste routes van ons land door de duinen van Schoorl naar Egmond aan Zee, Ook voor de minder geoefende fietser is de stad Haarlem vanaf Alkmaar eenvoudig te bereiken.
The city with 33 windmills and of course well known for its cheese and world famous cheese market! Alkmaar is a delightful city situated conveniently close to Amsterdam, the North Sea beach, just half an hour of cycling apart. In the city center you will find plenty of nice restaurants, shops and terraces. Cycle up and down the dunes of Schoorl to reach Egmond aan Zee, along what may just be the most magnificent cycling route in our country. From Alkmaar, the city of Haarlem is easy accessible, also for the more easy paced cyclists!
Een gezellig historisch centrum met musea, winkels en restaurants en het strand op een steenworp. Je bent welkom in Haarlem, de stad die alles heeft: van verscholen straatjes uit vervlogen tijden tot hippe boetiekwinkels. Bovendien ligt Haarlem ideaal op de routekaart! Slechts een half uurtje op de fiets en je bereikt de stranden van Zandvoort of trendy Bloemendaal. Volg het Visscherspad langs zee en je bent vanaf Bloemendaal binnen anderhalf uur op de fiets op je volgende bestemming: Noordwijk.
A cozy city center, museums, shops and restaurants and the beach just around the corner. This is Haarlem: a city with so much to offer, spreading from the old, almost hidden streets to the hip concept stores. Haarlem is excellently located too. Within only half an hour you could cycle towards the beaches of Zandvoort or the trendy seaside resort of Bloemendaal. If you follow the 'Visscherspad' cycling route along the coastline, in just an hour and a half you'll make it to your next destination: Noordwijk.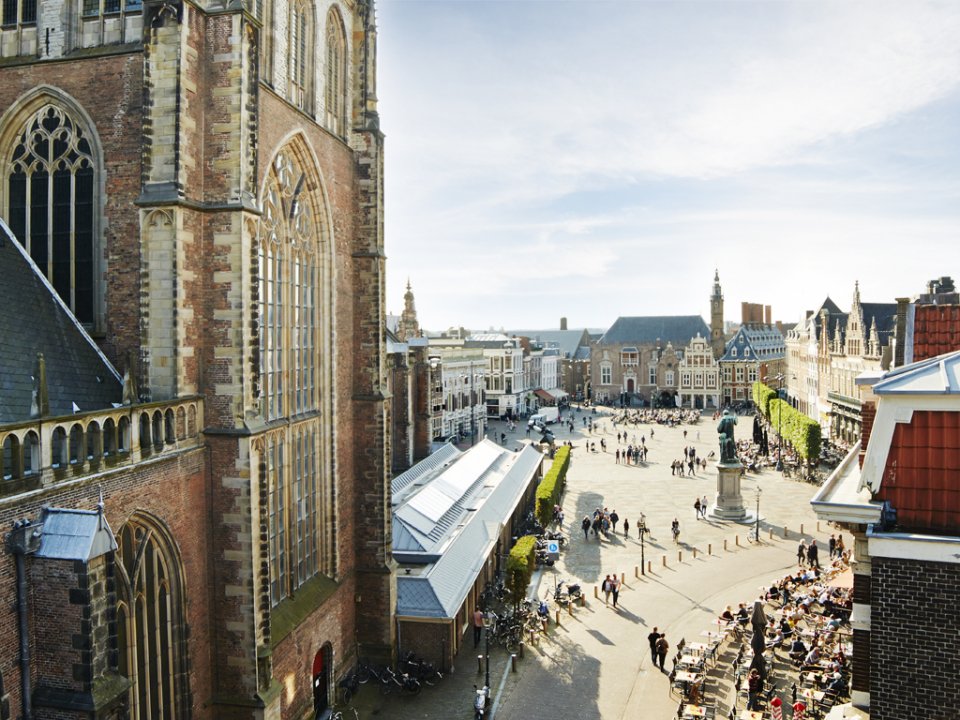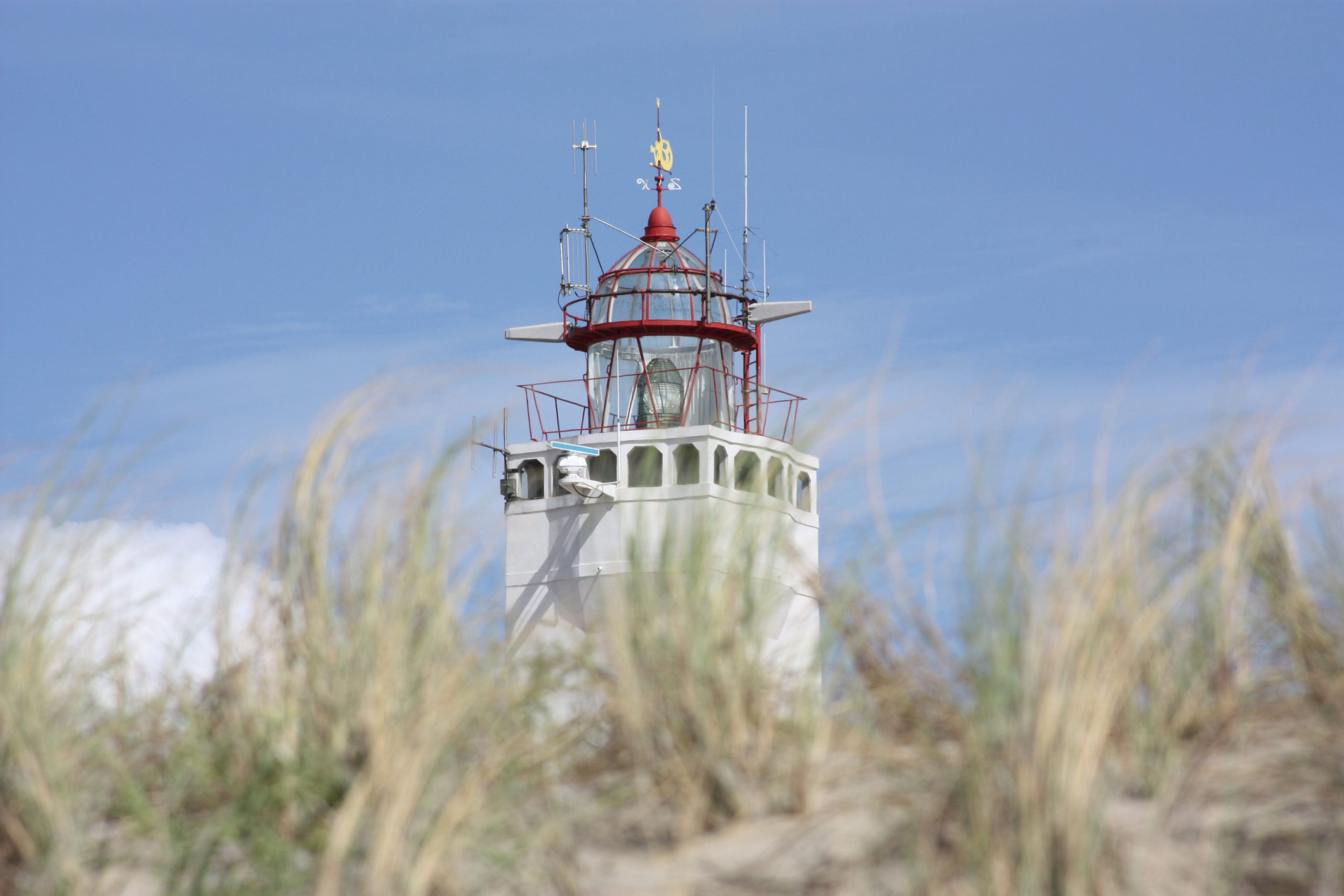 Wat een heerlijke kustplaats! Eindeloze duinen, brede zandstranden, gezellige winkeltjes en verrukkelijk eten en dit alles in het hart van de bollenstreek. Noordwijk is de ideale bestemming als je stad en strand met elkaar wilt combineren tijdens je fietsvakantie. Behalve Haarlem liggen ook Den Haag en Rotterdam namelijk vlakbij!
A wonderful coastal town! Endless dunes, wide sandy beaches, cozy shops and delicious eateries. You can find all of this in the heart of the flower region. Noordwijk is the ideal destination if you're looking to combine the urban and the beachy land types during your cycling holiday. Haarlem, The city centers of Harlem, The Hague and Rotterdam are all just short bike-rides away!
Geniet van de historische gebouwen, prachtige musea en gemoedelijke sfeer in deze wereldberoemde 17e-eeuwse hoofdstad. Maak een rondvaart door de grachten, wandel door het Vondelpark en winkel in de oude binnenstad. Amsterdam is uniek in zijn soort. Vanuit Amsterdam fiets je binnen een uurtje naar Haarlem. Alkmaar richting het noorden en Utrecht richting het zuiden zijn al binnen 2 uur fietsen te bereiken. Dit maakt Amsterdam een ideale fietsstop om in je bikepacking route op te nemen.
Enjoy the historical buildings, beautiful museums and relaxed atmosphere in this world-famous 17th-century capital. Take a cruise through the canals, walk through the Vondelpark and shop in the old city center. Amsterdam is one of a kind. From Amsterdam you can cycle within an hour to Haarlem. Alkmaar to the north and Utrecht to the south can be reached within 2 hours by bike. This makes Amsterdam an ideal cycling stop to include in your bikepacking route.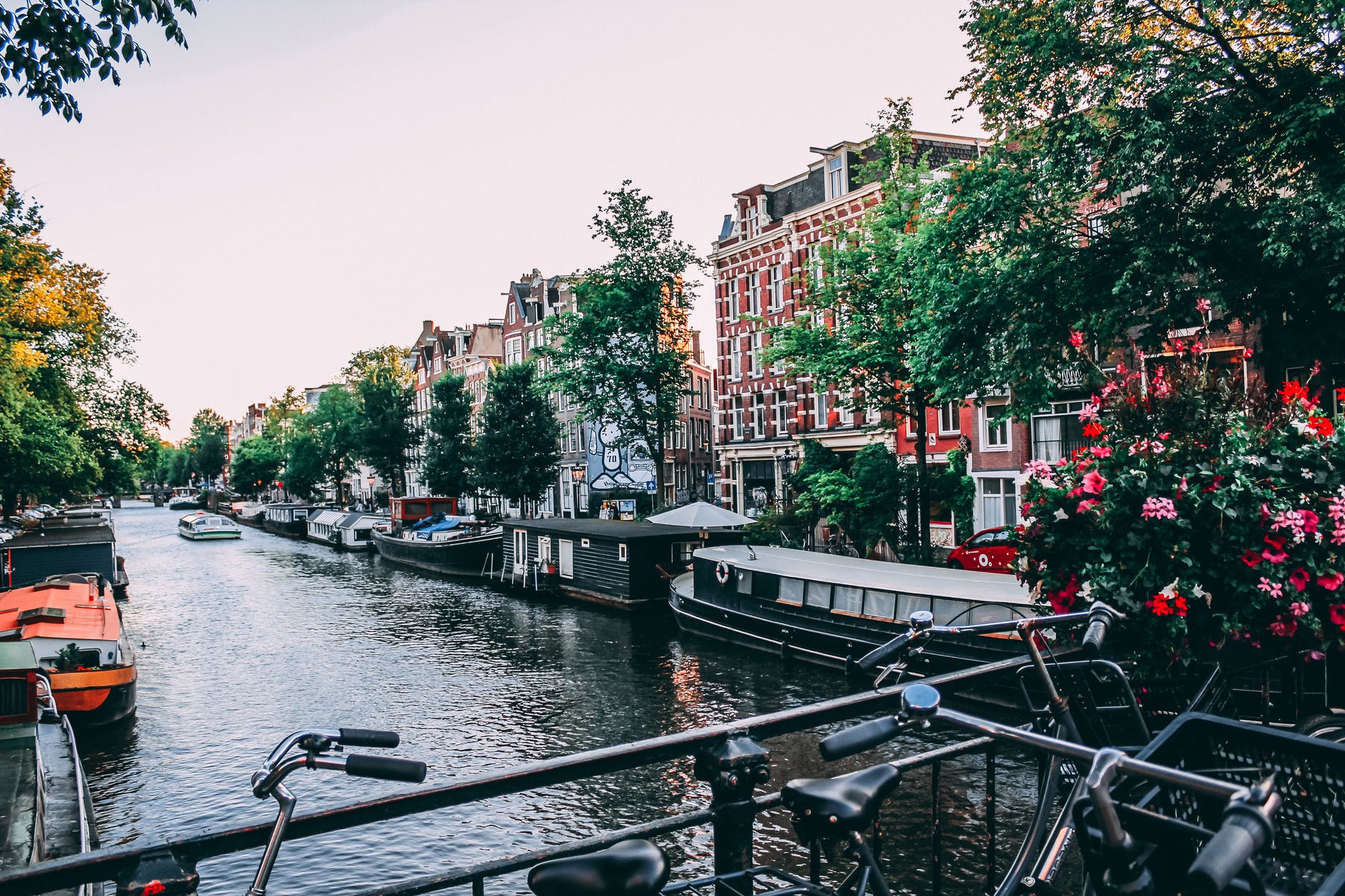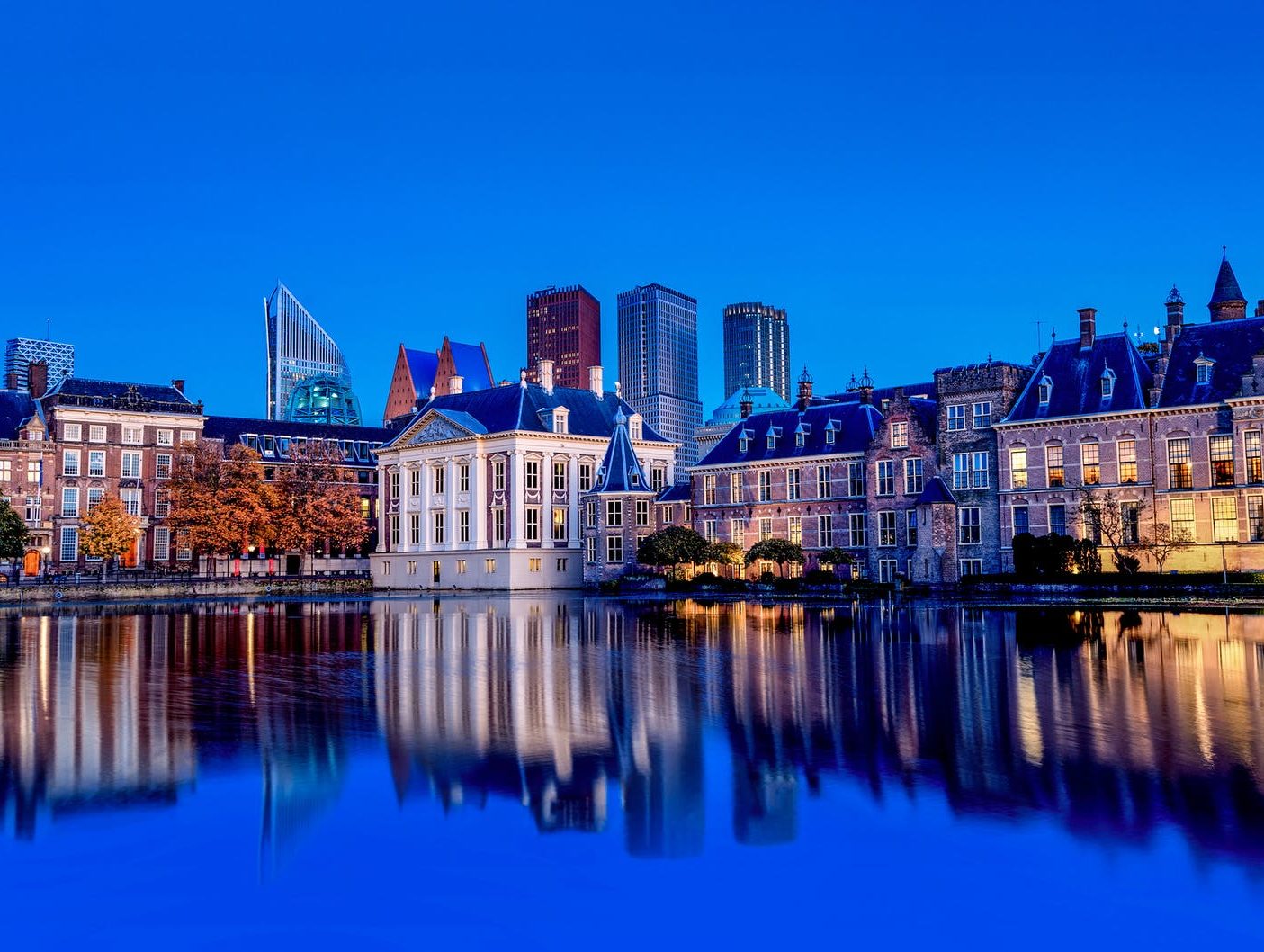 Die mooie stad achter de duinen! Maar natuurlijk ook de stad van het Nederlands Parlement en van Haagse Harry! Er is zoveel te doen en beleven in de Den Haag. Of je nu naar het strand wilt of naar het museum in de monumentale binnenstad, Den Haag heeft het allemaal. Door de centrale ligging is Den Haag ook een ideaal startpunt om eenvoudig Noordwijk, Haarlem en Alkmaar te bereiken of vanuit het westen Delft, Rotterdam of Utrecht op te zoeken.
There is so much to do and experience in The Hague, the city that hosts the Dutch Parliament. Whether you fancy the beach or want to go to a museum in the monumental city center, The Hague has it all. Thanks to its central location, The Hague is an excellent starting point for cyclists to visit Noordwijk, Haarlem and Alkmaar. Moreover, it could be a crucial part of your cycling route from the Western part of the Netherlands to head for Delft, Rotterdam or Utrecht.
De stad die onder meer bekend staat als geboorteplaats van de wereldberoemde schilder Johannes Vermeer! Delft is echter ook Delfts Blauw, de oude grachten en natuurlijk de Nieuwe en Oude kerk met schatten aan Nederlandse historie. Delft ligt slechts een uur fietsen van Rotterdam vandaan en ook Den Haag en de kust zijn eenvoudig te bereiken. Dit maakt deze regio zeker voor gezinnen en mooi-weer fietsers zeer de moeite waard.
Delft is the birthplace of famous painter Johannes Vermeer. The world recognizes Delft for it's Delft Blue, but it's also a city with lovely old canals and the 'Nieuwe Kerk' and 'Oude Kerk' churches full of Dutch national history. Delft is just a stone's throw away from Rotterdam and The Hague and its beaches are also very easily accessible. This makes this route particularly worthwhile for families and easy-going cyclists!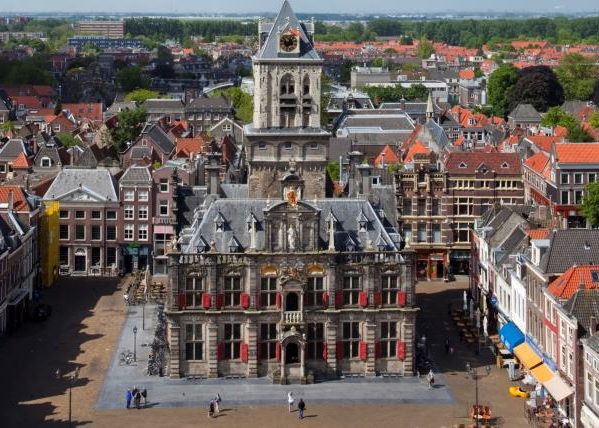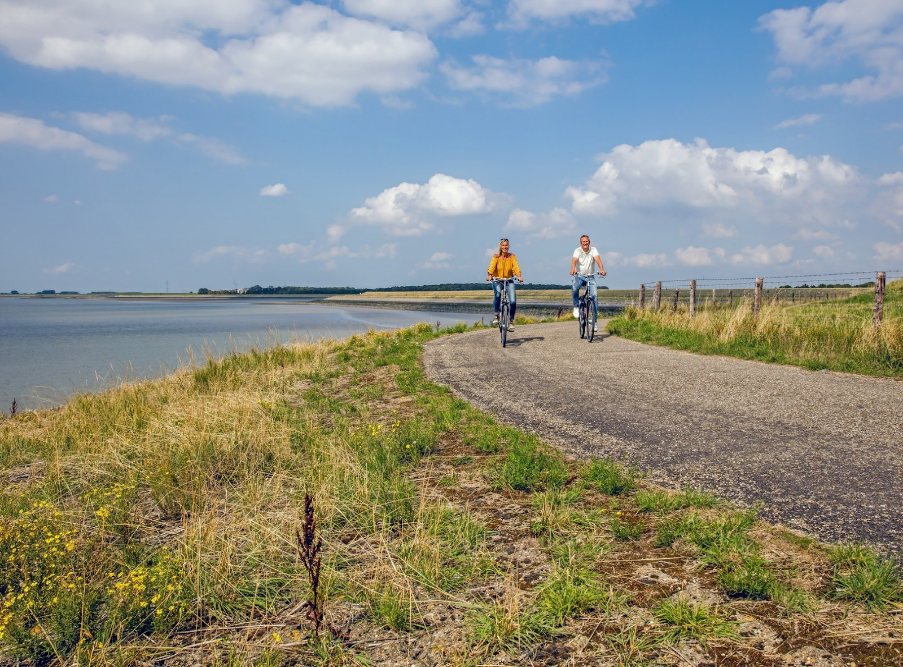 Zeeland is een prachtige provincie met brede stranden en gezellige kleine dorpjes die een bezoekje meer dan waard zijn. Vanuit Vlissingen trap je eenvoudig via Bergen op Zoom door richting Tilburg of direct naar Rotterdam. Je kunt ook het Veer nemen richting Breskens en dan de Belgische grens oversteken naar de historische stad Brugge. Zeeland is bij uitstek de provincie om lekker mosselen of oesters te eten. Je treft ze bijna overal op de menukaart, vers uit de zee, zo op je bord! Genoeg redenen om op je fiets te stappen richting het zonnige, ziltige Zeeland.
Zeeland is a stunning province with wide, sandy beaches and many old villages that are worth to pay a visit. From Vlissingen it's a fairly easy pedal to Tilburg or Rotterdam. When in Zeeland, you are obliged to try the delicious locally caught mussels or oysters. You can find them almost everywhere on the menu, from the sea freshly delivered right onto your plate! All in all there are plenty of reasons to hop on your bike towards the sunny, briny Zeeland.
Zwolle is een dynamische Hanzestad met een bruisende binnenstad. Zwolle heeft veel bezienswaardigheden, zoals Museum de Fundatie en Waanders in de Broeren, restaurants die geroemd worden om hun culinaire hoogstandjes zoals driesterrenrestaurant De Librije en de gezellige terrasjes en kroegen. Bovendien is Zwolle de perfecte fietshub vanuit de Randstad onderweg naar het Noorden des lands.

Zwolle is a lively Hanseatic city with a medieval center. The city is perfect for shopping, cultural events and day trips. Zwolle has many museums, restaurants which are renowned for their culinary delights, such as De Librije (which has been awarded three Michelin stars!), atmospheric terraces and pubs. More over, Zwolle is your perfect cycling hub on your way from the Randstad to the Northern regions of the country.